Friends <3
October 12, 2009
Alot of teens go through drama with friends and don't know why.So I ask you what are friends? What does friends mean to you?
Friends are people who are there for you.Friends share the same interest as you.Friends can help you with issues or anything you need help with.
Many people whether they are kids,teens,adults,or elders miss out on a friend.Why you may ask?It's simple, they judge them by their cover.Just because they are pretty or rich they wanna be their friend.That's not rite!If they are nerdy , ugly , to goofy , or whatever they may be you should still give them a chance they could be the best friend you could ever have!
Another thing you shouldn't do is walk all over them.Friends aren't there just when you need someone to talk to because your other friends saw your real colors!They are suppose to be there 24/7.
So my point is that everyone needs a friend. Not any friend though , a friend who is respectful of your ideas and a friend that you trust.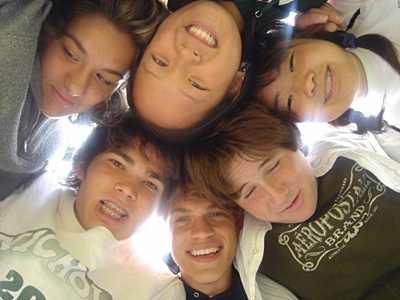 © Zhihan C., Hudson, OH