Waltzing
MAG
July 30, 2009
Today I taught you how to waltz.

We were in the back yard; the grass was ankle deep. My brother was sitting in a lawn chair being a typical little brother. There was no music – just the hum of the pool filter and the occasional dog bark. Under your breath you counted, "One two-three, one two-three."

You were staring at your feet, as most beginners do. You were wary of stepping on my toes or, worse, in dog poop. I already had a mosquito bite on my calf and I suspected that I would soon feel a second on my elbow.

You don't like dancing. But there you were anyway, leading me around trees and lawn chairs, piles of poop, and the fire pit. And while your eyes were locked on the ground, I let mine wander over your face, memorizing it, marveling that I was allowed to do so.

You don't like dancing, but you are getting your dress pants tailored to take me to the anniversary ball at the dance club. You don't like dancing, but that spot between your eyebrows was wrinkled like an accordion as you continued to count.

"Eyes up," I reminded. You looked up, smiling sheepishly, and I was literally knocked off balance by the blue-green of your eyes.

Today I taught you how to waltz.

Today I started to fall in love.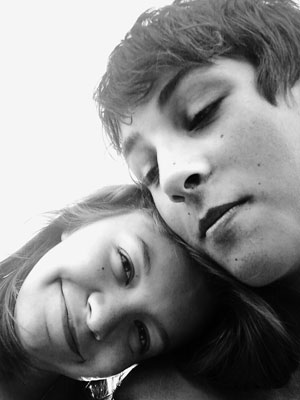 © Mollie D., Stacy, MN