A College Essay on Personal Growth
April 29, 2019
In the past two years, BTS, a music group I listen to, have been promoting self-love and personal growth through their album series Love Yourself. Through their message of loving yourself first before others, I've realized that a big part of a person's life consists of the journey to finding and accepting yourself.
About four years ago, I went through a long and rough period of personal growth. It started on the internet when I met and developed a very deep relationship with someone; one I wasn't initially aware of. After realizing the depth of my feelings for this person, I thought about the fact that I could see myself wanting to be in a romantic relationship with them. There are people that claim they know their sexual orientation from birth, however, for me, my sexual orientation was more of a realization that hit me unexpectedly. It wasn't until I met this particular girl and developed an intimate relationship with her that I realized it was possible for me to have feelings of romantic interest for girls.
As you can imagine, this was extremely hard to process for a 13-year-old. I spent about three months after this realization feeling completely and utterly lost. It was like I didn't know who I was or where I was headed anymore. In those three months, I reevaluated every single moment in my life and that's when I started to see the patterns. Things I didn't pay attention to earlier suddenly proved that maybe I wasn't as straight as I thought I was. There were so many sleepless nights of me just trying to figure out if my feelings were really true. How could I really know my sexual orientation if I had never been in a relationship before? Does this mean I can't like guys anymore? How would I even begin to explain that to my family? These were the types of questions that would haunt me endlessly during this time. There were times I would panic and cry at the thought of letting my family and friends know.
For a long time, I let this issue sit in the back of my head, tired of the frustration of not understanding my own feelings. But as time went on, I found others like me on the internet. Through blogs and social media, I read definitions and personal experiences of the LGBT+ community which helped me answer a lot of the questions in my head. It wasn't until a few years later that I fully acknowledged my sexuality and came out to my small group of friends at the time. Nowadays, I understand a lot more about the LGBT+ community and how sexual orientation really works. Sexuality is a spectrum, with different levels that apply differently to each person.
Today, I can proudly say that I am somewhere in the bisexual spectrum. It took a long time for me to be able to confidently say that and honestly, there are still a lot of things that I do not love about myself, however, I'm excited for the journey of getting to a point where I can say I am happy with every part of my being, both my struggles and accomplishments.
Thanks to BTS and their message of self-love I've come to another realization. Loving yourself is really about accepting yourself and understanding that personal growth is something incredibly valuable and truly the whole point of being alive. As Kim Namjoon, the leader of BTS, once said, "maybe I made a mistake yesterday but yesterday's me is still me. Today, I am who I am with all of my faults and my mistakes… These faults and mistakes are what I am, making up the brightest stars in the constellation of my life."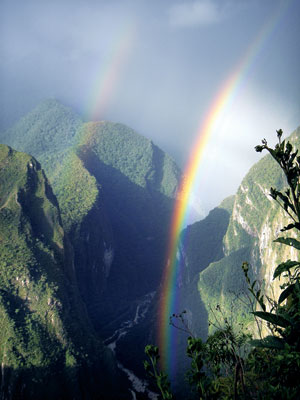 © Benjamin C., E. Norwich, NY