The Kidnapper
November 13, 2018
"Paul are you ready?" I asked.
"Coming!" He replied.
I was in Ethiopia with our friends, Paul and Claire, as well as my wife, Cynthia. We were going to visit the former King Menelik's palace. We headed off at 8:00 am, It was a very long and bumpy road, it was a pretty horrible journey. We played some games to pass the time and even they were beginning to get tedious very quickly. I was embarrassed they were even playing "I spy" in the first place, that's what kids play. We eventually got there at noon. The sky was still grey and looked like it was about to rain.
It was nothing as we expected, we were thinking it would be like Buckingham Palace where her Majesty lives, but no, it was a white hut with two floors and a small building next to it. The ground was very muddy but we managed to find a patch of grass. We put our blanket on the grass and Cynthia started unpacking the food.
"What's in the sandwiches?" I asked.
"Egg," She responded.
"Egg! I loathe egg!" Paul said, "at least tell me we have some jam."
Cynthia handed him the jam, and we had a nice afternoon apart from that incident.
We obtained permission to go and explore the palace, it didn't look fantastic from the outside; however, on the inside it was great! We decided to head back to the front of the palace where we saw a man, wearing a bandana and he quickly vanished, we forgot about it two seconds later and moved on with our day.
Eventually, we decided it was time to get going back to the hotel, we went half-way down the road, and then, we saw a tree trunk obstructing the middle of the road. There was no wind and the nearest trees were too far from the road to block off the whole thing. I then remembered, what they told us before going to Ethiopia, a travel agent said: "Kidnapping is a big thing happening in Ethiopia right now, they will block roads, then ambush you."
I explained to Paul and Claire what the travel agents had told us, we were scared, but quickly formed a plan. "Right!" I said, "Paul, keep the engine running, Cynthia, Claire, and I will quickly move the trunk, and then we will drive off. "
"You mad!" Claire said.
I was far from mad, I knew they would have guns, and I knew that if we stayed in the car we would die anyway; if they caught us, we'd surrender everything. We got out the car, the trunk was big, it took 30 seconds to move, and we quickly got back in the car. We started driving and then about ten men with guns and bandanas covering their face, ran out from the trees. They started shooting, but luckily, it was an armoured vehicle. We were a mile away from the gunmen now and started driving slower, little did we know, this was far from over.
A car approached with three men firing pistols, the strong glass was beginning to break. We drove towards Addis Ababa, everyone was screaming, until, luck was with us, out of the blue a police car turned the corner and saw what was happening. The policeman must have radioed the station, as three armoured police cars surrounded the kidnappers. We drove far away, and never saw them again.
We went to a bar afterwards and had an ice cold beer. We knew, we were very lucky to be alive, going through it was hard; however, it does make a great story looking back at it.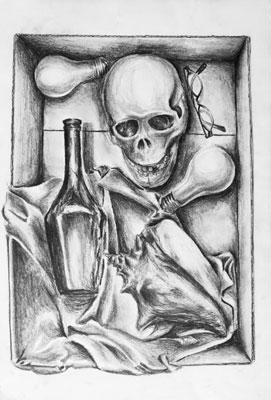 © Karen S., Norwalk, CT