Summer Trip with My Family
May 4, 2018
When we were driving we felt the difference between the air in NY and down south to Myrtle Beach.Down south is so different from NY. The reason I say that is because down south has lots of nice places. The restaurant closed early and they closed around 5:30-6:00 pm. The fast-food restaurant closed around the same time as it does in NY. This experience allowed me to realize to try new things which would help me develop new perspectives.
On the way, we stopped at a restaurant that looked more like a grandmother's house than a restaurant. Their restaurant was family style and fed a lot of people. The reason I say that is because they put a lot of food on your plate. The dinner we went to was an old looking place. The place smelled like a whole bunch of food and was very loud when it got crowded. It had a lot of things on the wall.One of the things that were on the wall was a deer head and old tools from the old days. It was me my mom and two sisters and my baby sister godfather and her godfather partner.The light in that dinner was dull it was enough for you can see. The way dinner was it felt like if you were at home eating dinner.
After that, my family went back to the hotel. When we went to the hotel it was like if we were at home. We had a balcony and it was a great view which allowed us to see the beach from far away. Another amazing thing was the hotel had a lazy river inside the hotel.The hotel was right next to the beach. It was so close that they had a little walk through but they had a lock on it because of the little kids. When you go down by the pool they had a bar for the adults to drink. Right next to bar they had a lazy river the lazy river was for people that just wanted to relax. Also, the hotel had a game room on the second floor. So we told my mom that she said that she had a game card for us to use later on may not be now maybe even the next day.
The game room in the was a whole two rooms put together. ''Leila here is your game card don't ask me for mine when you have done with yours"."Thanks, Brandon you want Jenai to come with me?" "No, I got her because she got a game card too"."Ok, I will see you later". I took my baby sister with me and we started to play games to give us points to get something from the gift shop. Soi went a wheel spin with my sister and I earn 1'000 points the first time than I spin again and got another 1'000 points.
The next morning we went out and did some acting. I and my sisters went to do water slides and my mom went to the beach to get a tan. The hotel had a water slide on the top and you had to wear a wristband to get up there. The water slides were on the top floor going down to the pool outside but it was covered by the building. They were two different water slides one for the older kids and the younger kids. My younger sister went with me and than my other sister went by herself. One of my sister names is (Leila the jenai ) We had gone downstairs to the pool and was looking around to see what we can do the next morning or the afternoon.
We also went to a water park. We looked around to see what activity we can do than my baby sister godfather said there is a water park 15 minutes away."I know this water park I heard this water park was very good she said". "I ask her does it have the good rating".So my mom said that we can go to see what it look like and maybe go in.so when we got there and it and my baby sister was like I want to go there and her godfather was like we got to go now. So we saw all the rides, my mom was telling us that we can't get on rides because my baby sister can't go on the rides. So we had to wait until my baby sister was done on her rides. After my sister was done playing we went on the rides. One of the rides, as we went in, was pitch black that you could not even see your hand in front of you. That ride I went on by myself than when I came out I told everyone to try it. My mom was like who watching my your sister, I told her I would watch her than my mom told my other sister to watch my baby sister real fast. So everyone else went on the ride and we went together in one of the bubble tubes with my mom and she was yelling a whole lot. When we came back down she was like that was mad fun. Then we had gone to another lazy river inside the water park. After we did the lazy river we went into to this bumping boat and it was my sister Leila and my mom and my baby sister went into the bot with her godfather and her partner was by herself and just kept bumping each other.After a while, we went on a race track. The race track was outdoors but it was pretty cool. When we go in the race car we had to wait till the other group was done racing. When we started to race I pass my baby sister, godfather, and my sister Leila. At the end of the race, I came in second place.
This trip down south was not the first trip we had going on. For my baby sister birthday, we went to sesame place. When we went to sesame place I saw one of my friends from school. We had a little party for her over there. She was scared of the character that came next to her but after a while, she got over it. Her godfather was laughing at her because she was crying every time the character came next to her. When we first got to sesame we were looking around to see what ride we getting on first. When we had got there it was a little chilly. After a while, the sun came out then it started to get warm. When we were walking around getting on rides the weather was changing. When we got on a ride that holds five people in it the wind chill was coming in because the water hit us and then the breezy hit and made us a little clod.

Doing different things are good in a way because you may not know something and you are so used to begin one way and doing things one way that you may not know. If people don't travel they don't know how it feels to be in a different environment. That when I go to a different place they have the different way of cooking or anything else. When going around different places there is a way to act because if you act the way you act around your friends, you can look bad or if you normal but that reflect on yourself.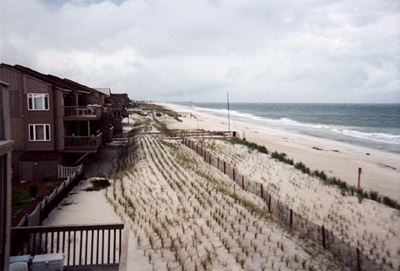 © Matt L., Tornado, WV