There Will Always Be Sunshine After the Rain
May 3, 2018
As I walk down the hallway of my catholic middle school, I hear the sound I dread yet love it is loud and ear ringing , but it is the sound that signifies I'm going to my next class. I was not going to class right now like the lower classmen I was going to graduation practice as we walked to the church right next to our school that we practice in. I stopped to talk to my friends '' Guys we are seriously going to graduate in a matter of days". The week before graduation man I thought this is taking forever to come but even though I couldn't wait for the day to come I was still nervous I was starting a new milestone which would be high school.When I think about this moment it really becomes surreal me Armani GiGi is going to highschool.
When we got to the church , we stood on the stage we were all lined up from shortest to tallest. The church was an old place with roman accent designs as soon as you walk in you can see the painting of different saints. The stage was wooden and in front was the podium where the priest usually stands. I felt as though I was on a live roller coaster and it was rushing down it felt so surreal because the actual day is almost here. We practised our song we were gonna sing which was by justin Bieber I thought it was corny but what the hell I don't care as long as I get out of this school after we sang we practed our walk and headed back to our school.

By the time I arrived home I was tired and really frustrated because my mom and I left to go buy my prom and graduation dresses. I was extremely nervous I would not find the perfect prom dress and graduation dress . I did not care if anyone was not gonna see my graduation dress I wanted everything to be completely perfect.
On the way to macy's my mom and I had a simple conversation she noticed my frustration so she said " Armani everything is gonna be fine it is gonna be perfect stopped stressing "
''mom honestly everything will be fine when I finally walk across that stage and finally leave that school with their itchy uniforms"- I spat

When we arrived at Macy's I was extremely upset because I told my mother I wanted my prom dress specially made I did not care if I sounded like a spoiled brat. I did not mind buying my graduation dress from here though , I went to the fitting room and tried on multiple dresses. I was shaking in the fitting room palms were sweating I felt as though I was gonna have another panic attack. Finding the perfect dress for myself because perfection is key to me. I finally picked a good dress I looked in the mirror, and that is when my mother came in she had a gigantic smile on her face reaching her eyes she looked like she was adoring me not only me put the price tag because the dress was also affordable . When I tried it on it fitted me perfectly and complemented my shape which I loved a lot. Ironically both of my dresses for prom and graduation were both pink even though the shopping was stressful I still felt relief by finding the perfect dress. After I shopped for my dresses In macys I headed to DSW to find the perfect shoes. I wanted to find a shoe that were comfortable to walk in during graduation but one also pretty enough to accompany me with my prom dress. Surprisingly finding my shoes were way easier then finding my dress but I was just glad everything was taken care of. When I got home I literally fell in my bed my eyelids were closing down and I felt sleep take over before I could even change into my sleeping attire.

Waking up and getting ready for school started to feel like a routine and I was getting tired of it but soon enough It will all be over I thought. Everyday was getting closer and closer to the moment when I graduate ,By the time arrived at school It was once again time to start our graduation practice. We did the same things we always do practice our walk,practice our song and practice our posture. But this graduation practice was different my teacher Ms.Black gave us a motivational speech , Ms Black was a tall white lady with dirty blonde hair she annoyed me everytime she spoke but this time it was different it seemed like she actually cared about each and every one of us which made a little tingle warm my heart from the words that left her mouth. Well after graduation practice was done it was time for lunch but I didn't feel like eating as you look a the food you could tell it's been refrigerated and heated up looking like a disturbing brown color. As I left school I stared at the brittle rough concrete my eyelids were closing down I couldn't wait to get home and lay in my comfortable bed it feels like your sleeping on a cloud.
Faster and faster the day came for the moment I been waiting for Waking up I thought to myself "today i am graduating YAY'' but today was nothing that I thought it would be. Today was also a stressful day , the first thing I did when I woke up was brush my teeth ,wash my face and shower the usual. But today was different I had to look extra put together so I put some makeup on and put dress I was wearing and my cap and gown. When i put my cap and gown on i felt as though i was moving forward in my life it felt like a new beginning. In my head graduating from 8th grade was a big step and i was transforming from child to slowly adult.
When I got to the block of my school something happened that almost ruined my whole day. To my horror, my dress dragged in wet concrete. At that point I felt the need to ball out in tears my bright pink dress had streaks of dirt and soggy grey concrete the beautiful pink color was muted with the nasty grey color. I was looking around trying to find something to subside this disaster. I called my mother at the point where I was gonna curse and scream at her. Of course she did not answer as suspected numerous thoughts were circling my mind my palms started sweating profusely I knew what this meant I was on the verge of a panic attack. I went in the corner of my school and tried to calm myself down.
In that moment I felt like my world was crashing down I literally started crying Not only did my dress drag in concrete but my family was not here yet to see me get my diploma. I walked in the school looking disheveled because my dress dragged in wet concrete so my teacher pulled me aside and tied it under my gown so It would not show that made me calm down. The only thing that was bothering me was that my family was still not here to see me graduate. I started to line up thinking my family is never time coordinated and I could never count on them the moment I thought that my family arrived. I was mostly relieved and calmed down once again.
I then thought maybe this day would not be as bad as I thought I was wrong though when we started walking , my shoes started to feel extremely uncomfortable i almost fell I don't know if it was my nervousness but I thought life was over. I finally made it up to the stage where everyone was standing I waited and Waited till my name was called. Everyone's name was called in alphabetical order until it left my principles glossy lips Armani I walked across a stage so fast I thought this is the time I am transforming from a former middle school student to a highschool student I literally grabbed my diploma and jumped in the air reality finally hit me. Even with all the bad stuff that happened I couldn't help but be happy and in that moment i started to cry not because of the bad day it was out of joy. After I got my diploma I went to my family to hug them in my moment of joy I took pictures , I said goodbye to my friends and thought can this day get any better. After that me and my family went to eat and celebrate my great achievement even though it had a horrible start I learned you can't have a great day without a bad beginning. I sat on and on eating stuffing my face with pancakes happy as ever and thought there will always be sunshine after the storm.
There will always be a sunshine after the storm This is what I learned throughout my experience. Everything that was happening to me that was negative had a positive outcome. I thought more bad things were gonna happen to me and it was gonna be a horrible ending to my story. After the negative stuff happened to me the hope I had left kept me going to finish this chapter of my life. All the bad things turned to good hence the statement there will always be sunshine after the storm.
.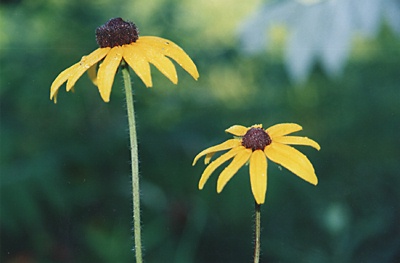 © Allison S., Eau Claire, WI