Graduation Speech
April 24, 2018
Today's the day we leave this place with all good memories and all good faith,
But we will not forget all the knowledge and skills we have gained over these last four years under the great teachers of this school.

From day one, both our parents and teachers alike have been telling us and pushing us to do our very best for every moment here counts, because every word and step in these halls have led up to this moment. What we did here is what determines who we will be. What we will accomplish in our lives. It determines whether or not we are ready to further our education.
They helped us to the best of their abilities. Straining everything they had to bring us here. They were preparing us for this moment. Now if you were smart you  would have listened, because right here, right now, in this moment is when your going to need to remember that bit of wisdom that was given to us. 
Today we are graduating, moving on to the next stage of our lives.
We need all the help we can get.
For some, college is your next goal, for others it may be going on a mission, or even joining the working community and taking that next step to independence.
Whatever your future may hold our origins are all the same.
We are the proud knights of Hillcrest High School.
The graduates of 2018!
Today we are educated adults!
We are the future so lets make something great of ourselves!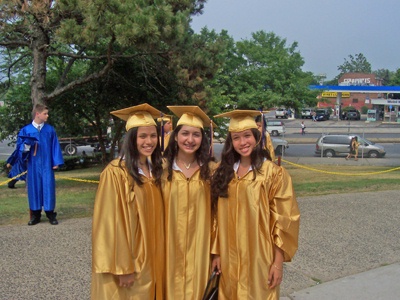 © Elizabeth E., Elmhurst , NY