Life's Journey
April 20, 2018
The fighting continued for four long, dreadful months, yelling before bed, fighting in the morning. I was so young and unaware of this serious situation. I felt as if all this fighting was my fault. Tears raced down my cheeks like rain coming down in a storm of emotion. Then finally the conversation we had all been avoiding began. My parents were getting a divorce.
My mom and dad sat me and my three brothers down at our kitchen table and told us what was happening and how it wasn't any of our faults but they felt like it was best for everyone to separate from each other. My brothers and I traded confused looks and shocked across the table. I rushed up to my room, slammed my door and shoved my face into my pillow. I calmed down and returned downstairs where I hugged both my parents and told them that I loved them. Since I was only three I didn't fully understand what was going to happen in the future. I loved both of my parents exceptionally and didn't want to be seperated from either of them.
The rule was that I would spend half the week with my mom and half with my dad. At this point it hit me with how much family means to me. But, even after they split up I hadn't come to full realization that they would never be together again and it would effect my life forever. My parents have always been friends to this to this day so it was never awkward. I have had to overcome challenges because some holidays I wouldn't see the other parent; it would hurt me to not have my complete family with me. We would compromise and spend some holidays together like Easter, Christmas, and Thanksgiving. I am glad that my parents aren't fighting anymore and getting the divorce eventually made the whole family happier. When I was younger every time I left one of my parents house I would scream and cry because I didn't want to leave them and yes, still sometimes it is hard for me to transfer from house to house rapidly but if my family is happy this way then I will do whatever it takes.
Through tears, screaming, smiling, and laughs divorce has been a huge adventure where I have discovered the true meaning and importance of family. No matter how hard it may be, through hard times, you have to make sacrifices to achieve happiness and its okay to feel sad but, to know that your family truly loves you washes away all the sadness.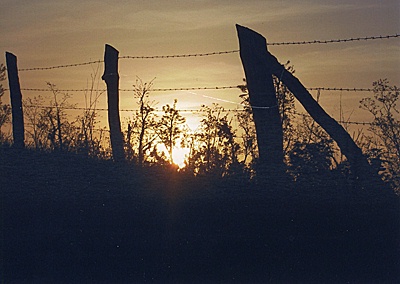 © Michael T., Letart, WV