Failure Is an Option
April 18, 2018
Failure is a part of life. When you fail at something, it teaches you a lesson about how you could've fixed your mistakes. However, failing something that your parents expected you to succeed at is something different. Failing in front of the people who support you brings on a whole different set of emotions that erupt inside. I failed to demonstrate to my parents many different things that they expected me to be capable of. Overall, failing my parents is embarrassing, makes me feel ashamed, but most importantly, teaches me to truly learn from my mistakes.

Letting my parents down is one of my most embarrassing moments. Beginning in second grade, math tests, or matherpillars had to be taken. They presented your progress in addition, subtraction, multiplication, and division. Studying for these weekly tests became a progressively difficult task for me, having to learn different sets of problems every time I passed a test. My mom had set me up with homemade flashcards. I started progressing through the tests fairly quickly. I merely had to look at the flashcard, "think" of the answer, and flip it over to see it. The matherpillars were timed assessments, so when I quickly scanned over my flashcards, it took me less than 30 seconds. My parents were amazed. They thought it was all very easy for me and weren't worried about me taking the test on the new equations that week. When I began my test, I knew immediately that I was in trouble. The numbers did not seem to come to me as I had predicted and I was about to break down in tears when I only answered a few questions. The teacher returned my test and I found that I had failed and needed to relearn the whole set of equations. My parents saw this and realized that I didn't even understand what I was viewing when I looked at the flashcards. They were disappointed in me for cheating on their practice tests and not really learning my math. Their disappointment taught me never to cheat again. Having my parents see that I wasn't a great mathematician and was only a cheater made me feel embarrassed, having let their expectations for me lower.

Disappointing my parents is something that not only makes me feel embarrassed, but also ashamed for not living up to their expectations. My mom had just left to drop my brother off at hockey. She told me she would call me later to begin making the rice for dinner. When she called, I got out the rice cooker. The only other instruments I needed to set up were drying in the dish rack. My mom said, "Grab the grey insert," so I grabbed the white looking cap and asked her what was next. She said I needed to measure out two and a half cups of rice and pour it into the insert along with a cup of water. I poured the rice and water straight into the rice cooker and the excess of the two materials started flooding out from the bottom. I was confused at why this had occurred and started telling my mom to wait. I said, for some reason the rice and water were leaking from the bottom. She got very angry on the phone, asking what was wrong and asking whether I had put in the grey insert. I said what grey insert because there were multiple things that were colored slight grey, white, and dark grey in the drying rack. She said not to do anything and she would be back when my brother had finished hockey practice. I waited for her while I cleaned up the mess I had made. My mom came home and sternly told me that this, pointing to the grey bowl was the grey insert for the rice cooker. She was frustrated with me for not following directions and declaring that I might have ruined the rice cooker. I finished up my math and walked out waiting for her to try and finish what I had started. She later fixed it and we had rice for dinner that night, but that has been the only time I have attempted to make rice by myself. I failed to cook food for my family that night or impress them with my skills of making rice. I was embarrassed at being reprimanded by my mom and not being able to make her happy. My parents expect me, the oldest sibling, to prove myself capable of performing various tasks. I feel ashamed whenever I let them down.

Learning from my mistakes is something very important especially when I fail to take care of my brother. My parents and family friends were having dinner in Connecticut and we had just finished up and began walking back towards the parking lot. I decided to bet my brother that he could walk to the parking garage with his eyes closed. He said he would try and so our friend Ethan placed his hands over his eyes and started guiding him towards the car. We began walking, making sure Cole wasn't peeking and that he was still moving forward. We came towards the end and there was only one streetlamp left to pass. Ethan guided Cole slowly towards the pole, we were very quiet, trying to suppress our laughter. At the very last moment, Ethan released his hands from Cole's eyes and he walked straight into the street lamp. His hat made a thud sound with the streetlamp and he started to cry. Ethan and I tried to shush him and assured him that it was okay and that we were only joking around. We started walking towards the cars again, this time, everyone's vision available. We all got into the car quickly and waited. Cole's injury was visible and mom and dad had noticed it.. My mom quickly turned to me inside the car and started yelling at me to get out. I quickly got out and rushed over. My mom asked why was Cole bleeding and I said that it was an accident. She said we had to take him to the emergency room to get stitches. So my family hoisted ourselves into the car and sped off to the hospital. I got my phone taken away and my mom yelled at me for not protecting my brother. I learned that because I was the oldest sibling, I had to look out for my younger ones. I had learned from my failures to never endanger my siblings again.

Failing in front of my parents leads to me feeling ashamed of myself, embarrassed, but also wiser. My parents always have the highest expectations for me and it disappoints them and myself included when I can't reach those bars. Nobody is perfect and that is why it's okay to not succeed sometimes. Your parents hold you in the highest regards and they only want what's best for you. Making mistakes is part of life and it only leads to wiser people. The best thing to do is accept your mistake and move on because there will always be more challenging problems to tackle.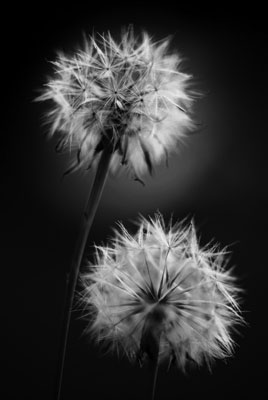 © Daniel H., Durham, NC