A Piece of My Heart
April 16, 2018
It makes me sick to my stomach when I think about it. It seems like a lifetime ago, I was sitting on his lap in his big, red, comfy recliner, watching Criminal Minds. Although I did not know what was going on in the show, I did know this was our thing. I lived for the days I got to sleep over at grandma and poppy's house. Waking up at what seemed like the crack of dawn to him, with a sausage, egg, and cheese on a little roll, was one of my favorite things. My poppy didn't care about the time, he just wanted us to be happy.

Everything he did was for his family. He never failed to miss a basketball game or a birthday dinner. I didn't know our time together was as limited as it was. I never imagined a life without him because he was always just there.

One year, during Hurricane Sandy, a tree hit my house, so we had to live at grandma and poppy's for five months and nine days. You would've never thought an eleven-year-old would ever be so happy to move. I'll never forget the first night we stayed, poppy made us spaghetti and meat sauce. I could eat his pasta for days. I'd beg for him to make it day after day. Although it was different not staying at my own house, I never wanted to move back. I got so used to calling their house "home," because I loved it. I even kept a diary, writing something down each day.

On March 9th, 2013, the last night staying there, I wrote, "I am really upset to leave my grandparents. Luckily, they live close by, so I will be able to see them really often."

Now, I read this all the time, while tears fill my eyes. That was the last time I got to see my poppy.

After our time of staying there, in early April, poppy and grandma went to the doctor's. The doctor told him that he had lymphoma. At the age of eleven, I had no idea what lymphoma was, but I knew the word "cancer" was not good. I wanted to know more, so there I was researching this type of cancer for hours, trying to learn everything I could. My biggest concern was, "When was he going to die? When will I see him again?" The answers were, in two months, and never again.

The cancer was killing his body so fast that he went into the hospital, almost immediately. Poppy started the chemo, lost weight, and then came the tubes. My mom and grandma did what they always do, tried to protect everyone from seeing the worst. I remember asking my grandma why we couldn't see him.

She answered, "I don't want you to see him like this. It will ruin your image of him. It will break your heart."

Although this hurt me, it didn't stop me from talking to him on the phone nearly everyday. My favorite part of the day was hearing his voice, but as he grew sicker, he became too tired to talk.

The day before he passed away was the last time I got to hear his voice. He was crying on the phone. He probably knew the end was so soon. Me, on the other hand, I was too naive to believe this could be true.

I asked him, "Poppy, when are you coming home? I miss you."

He answered, "Soon, Gianna. I can't wait to give you a big hug when I get home."

I'm still waiting for that hug. Growing up in a Catholic family, you know death is okay because you finally get to be reunited with God. Despite this knowledge, I was too young to believe that his death was okay. I hated the clichés, "I'm sorry" or "He's in a better place," I just wanted poppy here.

Five years have passed. Some days are still harder than others, but I learned to believe that God has a plan. I would do anything to have him back, but I know that's not what God wanted. And I'm okay with that. His memory and perfect image will stay with me forever. I couldn't thank my grandma enough for staying strong and reminding me everyday that, "Everything is okay, when it's in the hands of God."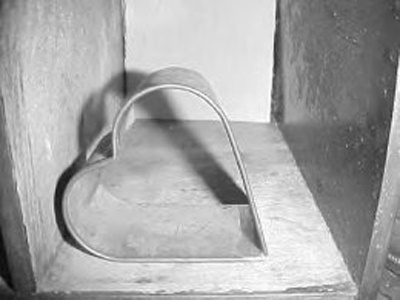 © Liana D., Somers, CT