Paving the Way
March 29, 2018
I have been playing lacrosse for nine years and I have a smile on my face every minute on the field, and there was one tryout that really made me realize how far I could go. It was a freezing cold January day; the wind shook the trees breaking off branches, my face was red, and my hair was all over the place in knots. This was one of my first tryouts, it was for a spot on the Brine National Lacrosse Classic, a tournament that had a team of the best players from every state and the different states would play against each other. I was one of few 6th graders trying out against very talented 7th and 8th graders for Team Georgia. I turned to my dad and said, "Dad do I really have to do this… what if I can't keep up with these girls and I'm not as good as them." At that moment I distinctly remember like throwing up…. literal butterflies were in my stomach trying to fly out banging inside of me and then fluttering up into my head making my head pound. My legs were shaking, and I was biting my lip, my Dad knowing I was beyond nervous said "You just needed to play your best and it is not the end of the world if you don't make the team, there will be other opportunities." When he said that I gained control of this thing that made me feel out of it, granted I still wanted to make the team but it took the pressure off my shoulders, and it felt like all the butterflies had just disappeared.
When I stepped out on the field I looked around at the other girls warming up, and saw that I was certainly better than a few, so I began to feel more confident. When we separated into groups they did it by numbers not by grade, and I found myself in a group of mostly 8th graders and the confidence I had just gained fluttered away like a butterfly. Now I know age is just a number but the level of experience the girls had over me made my heart pound. As we were doing drills I was playing better than some in my group and other girls were playing a lot better than me. When one of the decent 8th grade girls asked my what grade I was in and I told her 6th and her reaction was "wait what! For real?" When she said that I felt on top of the world. Her name was DA Cross and we became best friends, because of this tournament she is going to play D1 lacrosse at Loyola University in Maryland next year. At the end of the tryout I knew I had played my best, doing everything that I could have done to earn a spot on the team of twenty.

Months of waiting came to an end with an email telling me that I had made the team I was elated! Instead of my heart pounding in fear it was racing because I was overjoyed, I had tears in my eyes. I had beaten out so many other girls fighting for the same spot and it made me realize that all the hard work I had been putting in the past years was worth it and was paying off. The outcome of this tryout was kind-of a turning point in my lacrosse career… it was the biggest opportunity I had at that point in time and it made me aware of my potential as a player. Even as a 6th grader I knew I wanted to play college lacrosse at a competitive level and this tournament was a major stepping stone in that journey. I continued to play in the BNLC tournament all through middle school and 9th grade; it has opened so many doors for me with college and lacrosse.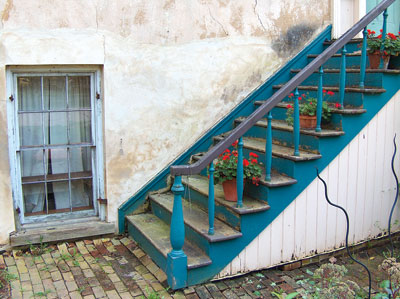 © Sean C., Princeton, IL