The Blood Red Pencil
March 19, 2018
It started off like every day did at Ecole Bilingue Grade School and almost ended the same. However, that day I was playing with my classmate Edward when he started trying to poke me in the face with a red pencil that had no lead in it. Unfortunately, I was stupid enough to try and block it with my left hand. As soon as I did, the tip went straight through my hand, in between my index finger and my thumb.
Running outside in pain, I collapsed on the ground in front of my teachers. I was gushing out blood as thick as wine, but all they did was tell me to go to the nurse's office and she just gave me a Bandaid. Now every time I look down at my left hand I see a brown circle in my skin and a gap of four years in my learning.

Over all my experience at Ecole Bilingue went straight south after this horrifying experience. Ecole Bilingue is also really bad with anti-bullying so I was bullied and the same teacher in this story never helped me in class. I'm glad to see less pain at school.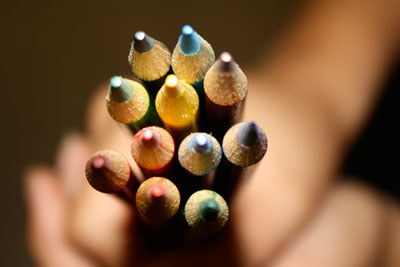 © Krista S., Newport Coast, CA