My Name
March 16, 2018
In English my name has three meanings; a tiny stream, God's promise, and purity. Although I am not a tiny stream, I am a tiny person. Tiny like an ant to most people. I guess in a weird way, my name fits me. Sometimes my name reminds me of a yellow color. It reminds me of the vibrant sun dancing in the sky. But other times like mustard. Disgusting.
And as the story is told, my name was supposed to be Julia. Julia Ray. But then my Aunt Terri stole it years before I was born. My mother was infuriated, like a hot tamale. It was a few months before I was born when my parents picked out a name for me. They saw this girl running as fast as she could from her parents. They screamed after her, "Brooke!". It made their hearts jump a beat. They loved it.
My parents named me after some little girl in a park. I did not know her. My parents did not even know her. Apparently she had an attitude. She was young, but spoke her opinions. My parents could hear her clearly. To them, she stood out like the blaring sun pouncing on the lakefront ahead of them. It makes me laugh. I have been told I am like that too.
The little girl, who is now not so little. I wish I met that little girl. We are so much alike from what I hear. Yet she has no clue I exist. And I have no idea who she is. The story behind my name. It is unlike any other story. Mine. Mine was so different. Like one yellow butterfly, in a swab of blue ones.
At school I always get asked if my real name is Brooklyn. It is super annoying. However, some people tell me that my name has a special ring to it. They say it has a smooth sound to it. Like as smooth as running your fingertips through freshly cut hair.  But not as smooth as some names like Skylar. Skylar at least gets a cool nickname. Sky. I am stuck as Brooke. No nickname ever. Brooke. It's so boring. So blah.
I hate not having a nickname. It makes me feel so left out. So unoriginal. In a way being called your full name can be gross. Like mustard on a sandwich. I am not a fan. Strangers can not tell who I am close with. Only close friends call you nicknames. But I do not have one. So it looks like I have no close friends. Or even worse. I am close with people I can not stand.
I would like to rewrite my birth certificate with a new name. A name I was supposed to originally have. One with possible nicknames. Julia. I could be called Jules. Yes. Something like Julia. It fits me. I can see it now. As beautiful as the yellow vibrant sun. It's so fun. Any name that has a nickname is.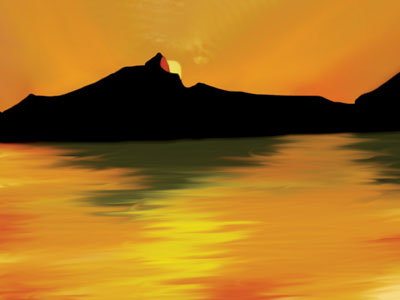 © Rachel M., Camarillo, CA