The Journey
February 22, 2018
I am from Myanmar, a tropical country north of Thailand. I lived there for seven joyous years of my childhood. I loved to explore the green, refreshing and welcoming jungle with friends from the village. When I was five, I used to go swimming in the river for hours with my friend, Ha Ne Naw. We often lost track of the time playing with the older water buffalos, swimming with them and riding on them like horses in the water. We'd hold onto their horns and dive under the water with them, getting lost in the moment making me feel so alive and free.
There was a special fig tree that Ha Ne Naw and I would climb. There was a spot in the tree where the branches met at the trunk that made a bed to lay in. We would rest during the hottest part of the day and eat snacks like figs, banana, and mangos. After playing underneath the hot sun, we would eat what seemed like ponds full of figs. We would judge whether they were sour or sweet until we were so full we would feel sick to our stomachs.
My dad would spend his days farming to feed our family so we could survive. One early, vibrant, spring morning, I lazily strolled to see my dad in the rice fields, and I saw an elephant. I had never seen an animal that big before, and I was shocked by its huge size. My dad was sitting on the elephant, which was lifting heavy logs with its trunk to make firewood. The elephant would stack the logs, and then the men from my village would cut and saw the logs, and put them into a wood pile. Daily, the people from our village would come and carry off enough wood for the week.
In Thailand we'd have celebrations in winter for Christmas, where we'd build a huge bamboo table. It went up to the height of my knees and held bountiful food for the village people. We would soak the bamboo in the river over night to make it pliable. Then we'd collect banana leaves for our plates and would have curved bamboo for utensils and rounded bamboo for cups. Everything we used was from nature. The village people would fill the table with fresh roasted fish cooked over an open fire on bamboo, pigs cooked rotisserie style on a big scour, sweet sticky rice, fried bananas and other delicious foods I can't describe. After we'd killed the boar for the special meal, the kids would fill up the bladder like a balloon and play with it till someone made it explode. The days that I lived there I felt so totally happy and peaceful. I thought to myself, I would never leave this beautiful, wild place. But, my dad couldn't provide for all of us after my mom died, so all of my siblings were separated to different places. Five of us lived in an immigration camp for five years before we could go to America. Since I was considered a refugee, I was able to come here for safety, and a better future.
Today, I am sitting here wondering who am I? Right now, I live with two brothers, Hai Ku and Say Doe and my sister Catherine. We live in a run down, shabby, three-room apartment that we make beautiful with our Karen traditions and lifestyle. Our place is old and the heater in my room does not work. I have to put four blankets on my bed in the winter season. Right now, one of the burners on the stove does not work. When we first moved in, we felt so disrespected because the apartment was dirty and dingy and all run down. We have put our effort, life and happiness into it. The winters never got cold in Myanmar, like here in the States. I never saw snow till I came to Colorado, which was magical when I first saw it! I ate it by the handful. Before we moved here from Myanmar I had only been exposed to American life through movies. In the movies it showed life was easy, and I thought all my needs would be met. Reality is scary. My life is not easy. Our bathtub paint is peeling all over and I see the brown spots where the paint has chipped off. Our neighborhood is not safe. Some nights I wake to the reflection of police lights on my bedroom wall. My older brother Hai Ku takes care of us. He works full-time to pay rent.
What I love to do outside of school is gymnastics. I go Saturday, Tuesday and Thursday. I attend Holmes Middle School for five more months, and then I will attend Coronado High School. I don't know what the future holds for me, but I have countless dreams that I want to accomplish. At the top of my list is to wander and explore the world. I want to go back to the land of my childhood. I want to go explore the jungle, roam the rice fields, and pick fresh fruit off of the trees. I hope returning to Myanmar will bring about emotional healing. My mom died when I was an infant, and life was full of terror and pain. I hope that my dad is still alive by the time I make it there so I can give him a big hug. I had to say good bye to him when I was a seven-year-old. He could not come to the United States, I came with my three siblings. After I graduate from high school I want to go to college. I want to go to college for nursing. Once I complete my studies I will be a registered nurse.
What I want to do with my nursing skills is to travel the world as a missionary. The countries that I want to visit are Nepal, South Africa, Thailand, New Zealand, Pakistan, Haiti, Brazil, and Peru. As a missionary nurse I want to work with sick children. Because of my mother's death which was due to a lack of proper medical care, I want to help improve medical conditions in third world countries.
Along with nursing, I also want to travel to see famous architecture such as the Leaning Tower of Pizza, the Roman Coliseum, Venice, and French castles. I want to try the delicious pastries and exotic meals that I see on the food channels. I dream of experiencing the lifestyle and culture of other countries. I feel so blessed by my childhood experience back in Burma because I got to live free and wild out in the open rice fields and alluring jungle. I look forward to the future with anxiety, fear, but excitement and joy.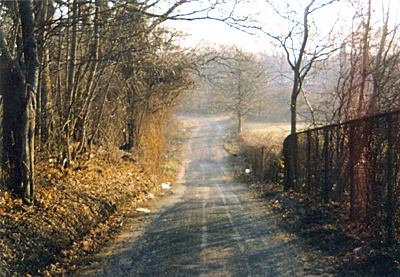 © Cameron C., Milford, CT