Moving On
February 21, 2018
When I was a kid I was very carefree. I didn't really care about what was going on around me. I just wanted to be a kid and run around with my imagination running freer than I was. I had always ignored my small responsibilities as any child would. Especially when it came to homework or anything to do with school. School was always the worst for me, I always wanted to be outside and thought it was a huge waste of time. I felt as if I was missing something but I didn't know.

In the song, "Moving Parts", the first two lines really stuck with me. That line read "Livings like a jigsaw, and the further in you go. If you're missing pieces, you never really know." This alludes to that missing feeling you have when something is going well but you have that one small missing piece in the back of your mind that could screw everything up. I always had felt as if nothing was missing when I was a child but I soon learned that would turn out to be incorrect.

On top of all these new responsibilities that no one gave me a warning about, I have to learn to deal with something that could mess with my emotions in the long run. The beginning of what life is really like... In 2012 I was 10 and still thought my life was going amazing, Nothing could tear me down no matter what. Until we had to take a sudden trip to Massachusetts. Our family has always been close, and it still is, but I faced a hard truth when I learned my great grandmother passed away from what I presume was a heart disease.

I was only ten when I had learned about a harsh reality of life. Our lives can change in an instant and we never really know why, and it can have a serious toll on our hearts. The song I chose really goes into that feeling about the harsh realities of life.

In "Moving Parts", the artist goes into saying two lines that struck me when I first heard them after I downloaded the song. The first line was, "Sometimes there's a danger of choking on the parts", which alludes to the fact that we are aware of the dangers of childhood and that we can avoid these dangers. The second line was, "No one gave a warning to the breaking of your heart", this line shows that while we're young, we have no idea about the harsh realities about anything in the future because no adult told us this since they were trying to spare our feelings.

When I think deeper into the lyrics I realize that the more I grew up, those pieces begin to become lost. So, I started with all the pieces to my heart and emotions and over time those pieces begin to become lost. Those lost pieces could refer to my childhood slowly fleeting and the loss of my great grandmother. The lyric mentions that if I'm missing pieces I never really know, but I know what pieces I'm missing. The real question is, what piece am I missing?

When I heard these lyrics for the first time, it made me think about heartbreak and loss of a loved one. Then that got me thinking about how I lost my great-grandmother at a young age when no one told me this would happen at all. At the time I thought I was too innocent for this to happen to me. Later on, as I learned to cope, I realized that life is tough and can get hard, but toughing through it and living everyday like it's my last is a great outlook on life. I still do like to think sometimes that she is watching over our entire family and wishing us nothing but the best.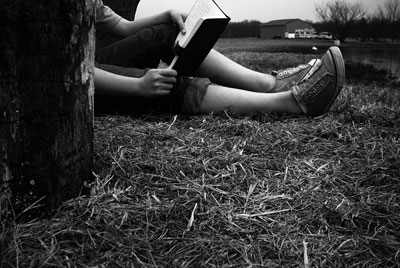 © Kristen D., Kenton, DE