Unlock Your Identity
February 20, 2018
Mother calls me self-assured, bold, and satisfied. This has been her title for since I was at IHOP, assured I was getting soup for dinner, nothing less, nothing more. But today, I am an outcast. The indicated word represents me as a tall individual. The term appealed to what I listened to, what I watched, who I hung out with, how I talked… when I listened from the inside out, I seemed to become a target to lowlifes. Walking around, I never fit into their mold of expectations. I walked wrong, spoke different, laughed too loud, and spoke my mind clearer. The hectoring never held directness, but I knew they meant me. From belittling, to pointing, to bluntly murmuring and laughing, as if I couldn't hear them. After, not only did I shrink two feet, but I kissed my self-worth goodbye on the lips.

Anchoring myself deeper and deeper into sorrow that won't let up, diving head first into purposeless, drowning hopelessly into self-doubt with water filling my ever-so-lonely lungs, with the wind blowing me away with the leaves, and the ants carrying my feet from the next step, I lived. I breathed again.

What seems pointless, helps find purpose, what seems deafening, helps to breathe, and what seems to drown you, helps you live you above the water. Each mock, I assured myself more and more. I am worthy. I am wanted.

Hi. Today I am proud to be 6'3" and 18, who may never be asked out in school. Who may never find a friend a foot taller than me, but I grant myself happiness and decide to walk among the shadows of death with eyes of a flashlight.

You have a single lock in your heart that reads Identification. And the only person, besides God, who holds the key, is YOU.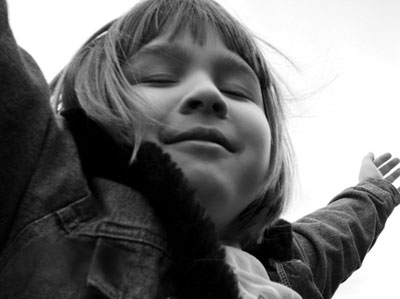 © Morgan C., Fridley, MN