The Murders of Notorious B.I.G and Tupac Shakur
February 9, 2018
In 1996 and 1997 the world lost two of the biggest rap artist to exist. They were known as Tupac and Notorious B.I.G. Both of them died in the same way; they were both assassinated in a drive-by shooting, which makes things confusing because there are a lot of suspects for their deaths. This is how the two artist were murdered.
If you don't know, Notorious B.I.G started selling drugs in Brooklyn when he was very young. He would enter some rap battles here and there, which he always won, but he still wasn't the big deal. Biggie's friend, D Roc, introduced Biggie to a small producer named, Puff Daddy. From there on Biggie developed his massive career. Meanwhile Tupac Shakur, grew up as a very smart boy, and always went to school. But just before graduating he moved to California, that's where he took the streets. He got into gang activity and then later on joined a famous rap group at the time called, Digital Underground. That's where he started his rap career and went on from there to develop an even larger than Biggie's career.

On September 7,1996, Tupac Shakur was shot and killed after leaving a boxing match in Las Vegas. Tupac was killed in a drive-by shooting. After the boxing match was over, Tupac and his crew got into a brawl with some opposing gang members. One person from the opposing group, named Orlando 'Baby Lane' Anderson, allegedly had robbed a member of Tupac's group, so they got into a brawl. After the brawl, Tupac and his fellow friend, Suge Knight, hopped in their BMW and left the spot with the group following them in other vehicles behind. Once they got at a red light, a vehicle pulls up right beside Pac's car and opens fire and shoots Tupac four times. One bullet lands on Knight's head but it was a fragmentation. Pac is then rushed to the hospital once the ambulance arrives but later dies inside the hospital. This situation was similar to Biggie's. On March 9,1997, Biggie left a party which was shut down by the fire department in Los Angeles. Biggie leaves the party in two vehicles and the one he is in has him and 3 of his friends inside. Once the car stopped at a red light, another vehicle pulls up on Biggie's side and opens fire. Biggie was shot 4 times and was immediately rushed to the hospital by his crew but died later on that night. Both of the murders have many suspects.

There are a lot of suspects to the murders of Tupac and Biggie Smalls. In Tupac's situation, people believe that it was Orlando Anderson, the man who Pac got into a brawl with before the shooting. People believe that it was him who fired the shots because he was at the same event that Pac was and the attack happens right after the event so there are some high chances that it might have been him. Another theory is that Biggie Smalls himself was the one who ordered the assassination. This can be a potential theory because the two rappers have had some rivalry between each other. They have both made 'diss tracks' about one another and have had their fans join into it as well. Suge Knight might have also been the one to order the kill, which is what former LAPD detective Russell Poole believed. The detective believed that Suge Knight had motives. Motive 1 is that Knight owed a lot of money to Tupac. Motive 2 is Tupac intended to leave Death Row Records, the record that Pac was signed to. Another detective states that Tupac's murder might have been ordered by Puff Daddy, because of Tupac's diss track. For Biggie's murder there's only one major suspect. That suspect is Suge Knight, again, people suspect that Suge Knight along with corrupt police officers ordered Biggie's death, due to Biggie allegedly ordering Pac's death. There is a alleged hitman in the situation, named Amir Muhammad. Which is described as a man in a white tuxedo who shot Biggie after the party.

In a conclusion, two one of the greatest rappers lost their lives by getting killed. They both got killed in the same way. Even the suspects of each murder are similar to each other. The two rappers were also rivals which makes the cases even more interesting. The two rappers have alleged killers but they still haven't been found. The investigation has stopped for both of the murders. I personally think that the person who ordered to kill Tupac was Suge Knight. This is because when the brawl after the boxing match happened, Suge went apart from the group fighting, and he was talking on the phone. Speaking on the phone could have been the signal to get ready to shoot Pac. In the case of Biggie's murder I think that it was still Suge Knight who ordered his kill. This is due to Suge Knight believing that Biggie ordered the kill of Tupac, so he wanted to get revenge.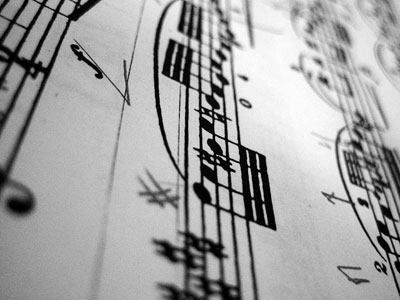 © Kimberly C., Houston, TX