The Silent Story
February 4, 2018
Beads of sweat roll down my face, shivering in anticipation of the movement. They create tributaries of lands unnamed, etching fervent creeks and streams of effort into the luminescent sheen of my already perspiring skin. The gray floor is sticky with heat from our combined excretion. I weep through my pores, stomach and legs sore with persistence, yet through my determination and my passion for the movement I manage to proceed.

What we do is not high tops squeaking on the floor of a gym or flying pieces of turf ignited by the flame of our energy and the cheer of a crowd. Our victories contain a momentous and quiet brevity of the hush of an audience or an onlooker moved to tears by the grace of our feet. The world is not a stadium, but rather, a theater of grandiose proportions and beauty. Football is considered brutish and soccer decidedly barbaric. Do not be offended by my frankness; it is only the truth. Scraped knees and grass stains hold no place in the world of ballet; a realm of storybook characters, velvet, and apparent lightness.

We glide in satin shoes concealing blistered feet and swing to the melodies of our internal anguish. The movement is painful but superficially beautiful, we paint pictures with our bodies of happiness and true loves never gone wasted.

The dancers, my friends, in front of me spin in the faux snow falling from the ceiling. The particles shimmer and create a magical effect if you are watching from the audience; a sight composed of the layers of sparkling tulle and a painted evergreen background. The choreography at this part of the dance calls for a circle, so I run, but only at a sort of buzzing frequency that allows me to appear doll-like and dainty. Each person is different, various hair colors popping against the tranquility of the snow forest scene we are supposed to convey. Different individuals, in perfect sync, with their souls forward and their chins up with pride. A picture is worth a thousand words, and through the motion and the joy we manage to express through the appearance of being ghostly apparitions of holiday tidings. 

There are no words. Only a friendly, snow-hued symphony remains.
We dance, and the movement is made.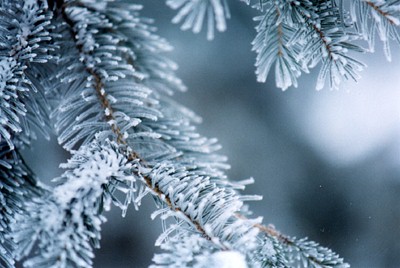 © Allison S., Eau Claire, WI