Home
January 26, 2018
A lot of people say that "home is where the heart is" or maybe they'll replace the word "heart" with something a more unique and modern. Something like "Home is where Mom is" or maybe your dog, TV, bunny, bed, or home to you might even be the smell of marijuana, or the sound of police cars, or the feeling of being completely alone. Here, in the smallest and most quaint town of Dexter, Michigan we see neighborhoods like The Preserves, Cedar Hills, and Brass Creek. You're fortunate if you work hard, put the effort and succeed then you can get the lavish life you want. That's what we were always told, Right? Not necessarily, hard work pays off if you do it right. If you don't you're luck is short.
Personally, I take things to heart in situations where people's hard work is not being paid off due to the fact that I have second-handedly lived it. My dad, Paul Dickey is one of the most devoted and hard working men I have ever met. When I was younger my family was unfortunate, to say the least. We lived in Allen Park and around here that would be considered the boonies. My sister and I spent our days playing with the hose in the front yard, making lemonade for our lemonade stand and watching my dad go off to work everyday at exactly 8:17am and coming home right at dinner time, ranging from 5:06pm to 5:09pm. My mom on the other hand did her hard working at night, something to really respect. Her days were filled with taking care of her two crazy children while their hearts were full and light, something she wished she had. She was a nurse in the Saint Joseph Hospital, something that she loved. To her it wasn't about the money she made or the hours that she worked, it was about the smiles on the people's faces that she helped and the love that was shared.

Wednesday after school the Schwan's man would come and do his weekly rounds. Although he got a bigger smile when we showed up at the Dickey residence knowing that two little girls would have $17.89 in hand ready to order just enough microwavable pancakes to hold them over until next Wednesday. He'd hand us our pancakes in exchange for the money, Emma and I would race to the kitchen to see who would type in 2 minutes and 30 seconds into the microwave the fastest. I won every time, obviously. The pancakes cooked, Emma got the milk and I got the ketchup. Ever had a pancakes with ketchup? A surprisingly good mixture. Our days went on and my dad would come home and then my mom would leave, It was the same things every day. However Wednesdays were by far the best days out of the week.

Occasionally we would come here, to Dexter to stay with my grandparents. She wasn't the cool grandma though, she was the grandma that gave us underwear and knitted hats for Christmas. Looking back on it now, I could not be more grateful for the effort that she put into making me and my 13 other cousins knitted hats that weirdly fit us all perfectly. Of course back then the people who gave you or had the cooler stuff tended to be the better liked. Grandma Dickey, she lived in Ypsi and always got Emma and I the perfect things for Christmas. It was like we had died and gone to toy-heaven when we finished our broccoli and finally got to walk into the gift room on December 25th, 2005. Once Christmas was over it back to reality, back to the schedules and the perfectly timed breakfasts, lunches and dinners.

Throughout the years things have changed drastically, starting with our move here. I was 7 and Emma was 9, not too old but also not very young. Coming to Dexter from Allen Park was weird, going to a new school and having to make all new friends. It's the same as everyone who moves around says it is. You find yourself at a crossroad between being yourself and faking it til you make it, at this point faking it seemed like a good option. In a way it was like how my parents put a smile on their faces everyday, whether or not they wanted to and did what they had to do to provide for their children. They provided and continue to provide for us everyday. Emma got into an amazing school and had the opportunity to go to said school because my mother and father wake up everyday and work so that she can do so. Soon, the same thing will happen to me and they'll work and work no matter how hard it is to make sure that I am provided for. Every Wednesday my mom provided Emma and I $17.89 to get our pancakes and made our week every time.

Home to me is being provided for, knowing that I will always have a home to go back to. One that doesn't smell of various drugs, one that would can't hear the sound of sirens and one that makes me feel completely loved. There is no better feeling that you are loved and I'm so glad I know what it feels like.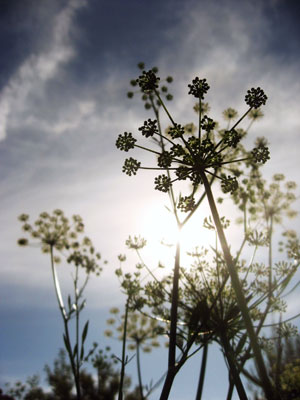 © Andrea S., Winnipeg, MB, Canada