Your Friend
January 12, 2018
There is a difference between hearing your friend is dead and seeing your dead friend.
When you wake up on a cold, blizzard morning to read on your phone that your friend from elementary school has died, you might shed a tear, but you are more shocked, unable to fully comprehend what is actually happening, and you are in disbelief.
However, once you hug your friend's little sister, and stand before her parents, you can't help but begin to cry when you see their tears, fresh and dried, in their eyes. From the lump now in your throat, you cannot form the words to tell them how sorry you are for their loss, and the regret you feel for never calling. Yet in their embrace, you know all is forgiven.
Next to the family is your friend. She is still. You kneel before her and repeat in your head that you're sorry with more tears streaming down your face that you have to wipe away. Walking down the aisle, you pass your old friends and classmates, who are mourning just like you. They stare, but you continue by them until you find an empty spot in the back of the town-filled church next to a family of a boy in your grade, his mother, and his two little sister that grew since you last saw them.
Mass begins. It's sad at first, but as your friend's aunt spoke, she stirred a little bit of laughter repeating the humor your friend was known for. You reflect on the times you spent together before you went to separate high schools. You think about what you would do to go back to those times that now seem like life was perfect then.
On the way back from Communion, you see your former biology teacher. The 6'10 compassionate, but never emotional man pretended not to notice you as he sat weeping more than anyone else.

The worst part of all is when the mass ends, and the casket, her casket, is carried out. She is gone. She is really gone.
Yes, this piece may be upsetting, but I write this to advise you to call all of your friends close and old, to talk to them, to spend time with them, reconnect. You truly do not know when you will never be able to speak to them again.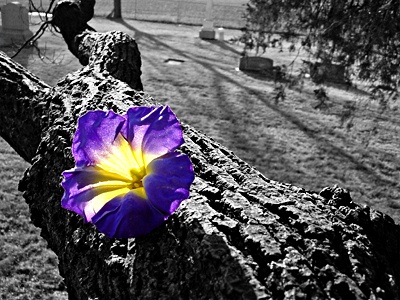 © Greg K., New Lenox, IL