Surgery
January 12, 2018
"This doctor doesn't require an echocardiogram."

"Well, I do!" My mother was scheduling my annual heart checkup at the University of Minnesota Children's Hospital over the phone. I had been diagnosed with sub-aortic stenosis a few years prior. A heart defect which obstructs blood flow to the left ventricle. I had not gotten a checkup the previous year, so it was absolutely imperative that I have it done this year. It was set for August 25th. One problem, however, that was the date of the first game of the football season. Disappointing? Very. However, considering the importance of this check-up, it's worth it.

After a routine cardiology check-up, I sat on the bed in suspense. Will I need surgery? My parents and I knew it was bound to happen sometime before I turned 18, but was I going to need it now? I was playing on my phone just trying to kill the time when I heard a knock on the door. The doctor came in with a blank, unreadable face. He and my mother discussed for a while and I heard the word "surgery" come up. I immediately started to listen. He explained how my aorta had started to leak blood back into my heart due to the valve not closing completely. Without the surgery, I'd be dead in about 6 months. We left the hospital after being informed that I would have one of the best surgeons in the United States. It seems that echocardiogram saved my life.

A short few weeks later my surgery was scheduled for Thursday, October 12th. My pre-op meeting would be the preceding Friday, I would miss my last two games. Disappointing? Again, very. I had already missed one game, now I'm going to miss two more? That's just the way life is sometimes. It throws itself at you like a ton of bricks, and proceeds to kick you while you lay there instead of helping you up.

I informed Coach Rose that I would miss the final two games because of the pre-op and surgery, which prompted him to inquire "do you mind if I tell the rest of the team? I'd imagine they would want to support you through this."

"Go ahead," I responded, "they'll probably find out either way. I'd prefer they found out from you or me." He went on to tell me that he would attempt to persuade Mr. Gould into letting me come to the game after my pre-op, despite missing school that day and not being able to be on the bus to New Richmond. He allowed it. I was over joyed! I went to the game, my friend said he brought my pads and helmet for me. I didn't get to play until the final couple of plays but just being there still meant so much to me.

It's the night of October 11th and I'm still not sure what to expect for this surgery. We drove past a lit up U.S. Bank stadium on our way to our hotel right in downtown Minneapolis. My dad and I were rather disappointed as he was going to buy tickets to the Vikings vs. Packers game in Minneapolis that same week, before we scheduled the surgery.

We checked into the hotel and went up to our room. A breath taking view of the city lay calmly just outside the window. Minneapolis at night was probably one of the greatest things I had ever seen. There was miniscule traffic and lit up buildings in all sorts of colors, yellow, green, blue. It was cool and all but, I was tired. I had to get to the hospital by 5:30

My mom was in a panic. We overslept by just a couple minutes and we had to hurry to get to the hospital. We dashed into the hospital and left our car with the valet. We checked in and my mother had to mentally prepare herself with 3 cups of coffee.

I was getting prepped for surgery, I put on my hospital gown in the prep room and waited. Some members of the surgery team came in to meet me, one put a put a port in my arm. 10 minutes later the anesthesiologist came in. He introduced himself and gave me a small dose of anesthesia. It kicked in almost immediately. I had a dizzy feeling in my head and my vision slightly blurred. They wheeled me out of the room on the bed I was laying in and brought me to an operating table. I don't remember what happened in the five hours I was in there. I don't even have recollection of going to sleep.

I awoke in the ICU to a burst of applause, none the less. My parents had been speaking with someone, I never did find out who. I was in immense pain. My chest felt as if I had been hit by a truck and then fallen into a fire. I had two tubes running from my belly into a plastic, white, and clear box by my bed. I took a nap and woke up again just in time to watch Thursday Night Football on a small screen.

By Friday afternoon I was walking down the halls of the hospital. My mom was behind me and I heard her sniffle. I turned my head as I kept a death grip on the railing just I time to see her wiping away a tear. I turned my head back just before I nearly hit a wall. That would've been disastrous.

On Saturday they had me in a recovery room. They knew I was a Packer fan so, of course, they put me in the Vikings room. I didn't complain, because it had a wonderful view of U.S. Bank stadium, where the Packers' game would be held the next day. The nurses told us we could leave the hospital as soon as Sunday but the surgeon later told us he wanted us leaving no earlier than Tuesday due to the fact that we live more than an hour away.
The day we went home was one of the greatest days of my life. We stopped to eat quickly about an hour away from home. Fast food never tasted so good. When I walked in the door of my house I was assaulted by my energetic dog.

A couple of weeks pass and Coach Rose shows up to my house at 11:00 and, among all other things, brings me Mountain Dew and Doritos. I was rather baffled, considering he was a health teacher, but I wasn't about to reject free pop and chips.

The day I went back to school, I was almost relieved. I was tired of watching daytime television every day.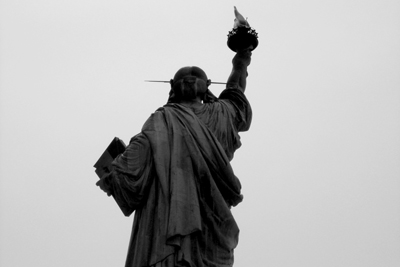 © Conor G., Harvard, MA