An Old Bike
December 30, 2017
What! Just a bike? It is just an ordinary bike. It is a little old, but it's clean. There is always a bunch of fresh flowers in the basket in the front of it, which makes it lovely. Colorful paintings all over the bicycle provide you with good feelings that can make you smile. Admittedly, there is nothing special. However, it not only tells the story between my grandpa and me but also shows what kind of person I am -- a girl surrounded by love and always with gratitude.

When I was a little child, my grandpa always rode me out on that bike, which was my favorite activity. He would carry me through the streets and along the lake bank, with the bell on the bike jingling and the wind whistling by my ears. What's more, he would take me out on that bike to downtown to buy crisp and juicy snakes secretly. Grandpa was fond of the nature. As a result, we often spent a large amount of time sitting by the lake, watching the trees wagging and listening the birds whispering. He told me to have gratitude to every single moment in our life and love everything, even a leaf with the rhythm of autumn. Of course I would, for I was wrapped well out of the comprehensive love. The bike was like a boat, carrying my carefree childhood and the love from grandpa.

With the passage of time, I grew up into an energetic teenage girl, and grandpa became old and old day by day. Grandpa would rather to stay home, and on the opposite, it was me that often rode the bike out to greet the nature and review our old route. Whenever I went out, I would pick a bunch of fresh flowers and put it in the front basket, telling the message of the outside world to my weak grandpa. I also painted the bike in colorful paints, which would wake up grandpa's interest. On the weekend, I often rode out to get delicious food for grandpa and other family members, just like what he once did together with me. Sadly, grandpa went to paradise 5 years ago. In memory of him, now I take part in a public-service program, riding out to send flowers to poor kids in every corner of the city. Wherever I go, I will leave behind a trail of beautiful sound from the bell. What grandpa once told me is always in my mind, and I will try my best to make it an action and to be a love spreader. I change the flowers in the fore basket every week to ensure that grandpa can enjoy himself in the sweet smell in the heaven.

Just an ordinary bike with colorful paintings, certainly. It's a bike that shoulders the responsibility to deliver love to a kid and to spread love from that grateful kid. I will give a kiss to everything and every moment, with the bell letting out a trail of clear jingle.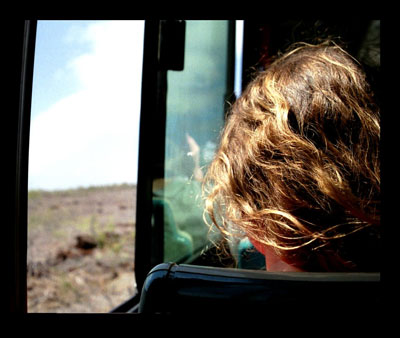 © Kate S., Hopkinton, MA