Grandma's Banana Pudding
December 19, 2017
Who would dare plan a holiday without meticulously preparing Grandma Chris's banana pudding? I remember my little sisters and cousins standing on their tiptoes observing the placement of each vanilla wafer and the grace with which I sliced the banana. I used to be an onlooker like them, my check pushed against the edge of the counter every Thanksgiving, ready to help with an cookie related task. I wiped the dust out of her dessert bowl with a drippy rag, I handed her the dull knife pointing the blade down for safety, I snacked on the crackers that she broke in her fumbling hands, and observed the craft that was Grandma's banana pudding. She sat on the stool with her legs naturally bent, because of arthritis, and her back hunched. The knife shook between her fingers as she chopped the banana slowly. She hummed when arranging the wafers and bananas in the bottom of her glass dish. Atop this layer she slowly ladled a scoop of Kroger brand pudding. She continued in this fashion until the dish was full and then completed her concoction with berries and crumbs. My mouth watered as she crowned the trifle with strawberries and blueberries and sprinkled the rest of the cookie crumbs on top.

It was my turn to delight the family with my decadent creation. I was slicing the banana, I was placing the fruit. I sat on the stool; Grandma's dish before of me. My back slightly hunched and my banana chopping hurried. I layered the pudding as Grandma watched from her recliner with a smile on her face, glancing from her game of Hay Day on her tablet to me ever so often. She ran her farm with one hand as the other rested on the remote that lifted her chair. I watched her use a carrot peeler for the sweet potatoes earlier that morning. I remember when she could peel the skin of a whole bag of potatoes in minutes with the sharpest of knives. But now she can't grip the knife without dropping it once or twice so for safety Grandpa bought her a set of carrot peeler.
Once I filled the dish to the top, and discreetly ate the rest of the unbroke wafters in the bag, I sprinkled the crumbs in uneven clumps. I placed the berries too and shared the remainder with the small crowd at my side. The layers of the pudding were uneven and the berries on top were dry for sitting on the counter till ten this morning when I woke up.

Everyone is older now. Those little kids who watched me in awe have already woke up at sunrise to convince Grandma that they are the best pudding maker, they have already sat in the stool, already caught a glimpse of the Charlie Brown balloon in the parade on the TV while smoothing a pudding layer down, they already ate the leftover cookies and berries, some of them have even made pies and cakes in more recent years. Now I wake up hours later than them at 11:30 just in time to catch the last of the Macy's Day Parade, I finish up homework and fret over upcoming exams, I fold out the chairs and tables everyone will use with no time to decorate them, I put in Holidays requests off work that aren't honored, and sometimes I even have to leave Grandma's house early so I don't explode on anyone out of aggravation.

That year was different. Three of my uncle's didn't come, two of my aunts couldn't come. One uncle went to his girlfriend's house with their kids. The other two never gave reason for their absence. I haven't seen my mother's step brother in two years, since the last Thanksgiving he attended. One aunt, who didn't come, was still in the midst of divorce from my uncle who was there with his girlfriend and their kids. My other aunt, on my dad's side, moved to New Jersey with her girlfriend and her girlfriend's kids. In this hurried move my Aunt forgot her link card with which my Grandma, my dad's mom, purchased her share of the Thanksgiving dinner.

I'm sure all of my older relative once helped their parents out. Whether they were helping and having fun, like when my Grandma need help with the banana pudding, or their helping in spite of being lazy, like all the times my dad roped me into unloading tables and chairs. I know each of them would much rather be children caring for their Grandma than actually having the responsibility of being an adult. This Thanksgiving I won't be making the Banana Pudding, it is past my turn. I can only hope to help out in the kitchen with perhaps pies and cakes, but who know maybe the alarm clock doesn't go off next to may bed.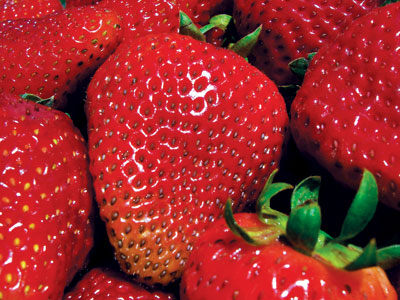 © Sarah O., Greentown, PA