The Beast
November 28, 2017
Jumping down from the eight foot wall, I approached my next obstacle. I stood in shock, staring at the sixteen foot rope dangling in front of me, my arms already so tired and my legs burning from the last ten miles of unforgiving mountains. Then, without thinking, I jumped onto the yellow hairy rope. Weighed down by the mud dripping from my clothing, and blinded by the sweat in my eye, I kept pulling myself up further. Fighting through the pain of the blisters on my worn out hands starting to open, I reached the golden bell at the top of the rope and smacked it with all my might. I felt the cool breeze sweep through my damp, dark hair as all my worries vanished, then I started to slide down the wet rope. All I could do was wonder what was yet to come.

My feet felt like rocks as I dragged them through the dirt. "One foot in front of the other. Just keep on moving," I thought to myself. Throwing heavy bags over my shoulder, throwing myself over walls and nets, every mile felt more and more like a big burden. And then I saw it. The bucket carry. Twelve miles into the race and now I had to carry a handleless five gallon bucket filled with rocks up 800 meters worth of hills. I jogged up to the station and grabbed a big, black bucket, and started to push five gallons of gravel into it. Each step struggling to stand, struggling to keep the bucket in my hands. Then I remembered, this is a Spartan Race, and spartans would rather give their own lives than surrender, and I was not going to surrender to this race. Thinking about the eight months of prior training, I gained my second wind. Each step became longer and faster. Almost at a jog I passed people five times my height, with muscles the size of my head, until I made it back to the bucket station. I flipped the devilish bucket upside down and poured the gravel back into the big pile. After that obstacle I felt invisible, until I found out the next obstacle made me rely on upper body strength which I thought I was all out of.

A couple hours earlier I stood at the start line feeling ready for anything. The flashes of my mom's camera filled my eyes. I finished some last second stretches and just waited. It was 11:13 and my start time was 11:15, so for two minutes I stood there in my blue dri fit Nike shirt. Then it was time. Time to see what I could do, and how far I could push myself. "Aroo, Aroo, Aroo, Go," shouted the race's announcer. Then I went. Starting off leading the hundred other people in the same heat as me, I ran, and pushed up the first hill. The sun beating down on me, already starting to take heavy breaths, but none of those things slowed me down. Twenty minutes into the race and I started to pass people from earlier races. Diving through ice cold brown water and climbing and clawing through anything that stood in my way. At the time I had no idea what was yet to come but I knew I was willing to suffer.

Finally, I passed a sign that said mile 13. One mile left! My adrenaline came back and I was ready to finish this race, strong. Hurdling over walls that seemed to block out the sun. I dove under the barbed wire and proceeded to crawl under the muddy sharp wire. Crawling on top of gravel, I felt cuts on my legs start to open, but I did not stop. I got out from under the wire and sprinted to the finish, paying no attention to the aching feeling on my torn up feet or the soreness of my cut up arms. The only thing that stood in my way from the finish was a row of fire. I felt like I was in slow motion as I jumped over the fire. Landing through the finish and having a shiny, silver, glorious medal placed around my muddy, worn down neck. It was finally over. I checked my score and I came in 12 out of 2,000, and first in my age group. At the moment I realized why I did this race, why a trained eight months, and it was all worth it. I looked for my parents but I could not find them. After five minutes of looking, I found a phone and called my mom. I asked where she was and she said "You're done already? Oh, well, we went home. We will be there in like an hour I guess." Because of this race, I pushed myself harder than ever before and I cannot wait to do it again next April.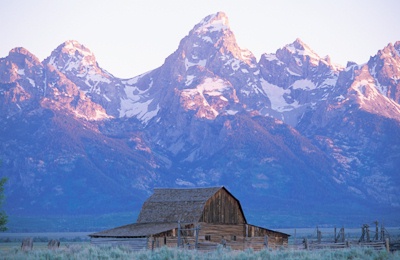 © Jay F., Annapolis, MD