My Identity
November 11, 2017
I live under the roof with four people well three but we consider my dog as part of the family.my mom, my dad, my sister eliana (aka, eli),bon bon, and me(aka,josefina). I consider myself the black sheep of the family but the twist is that i'm the under cooked bean that never really made it into the boiling water. When i walk down the streets with my siblings it makes me look like i'm the best friend coming over to there house. My cousins are always making jokes like " you know you were adopted since birth right", i always respond with something i know will make them shut up just enough for me to leave that room of negative activity. But then that comment stays in my head making me think am i really the outsider of this clan. The actual family i have that looks like me is my curly white poodle.

Sometimes i feel like my cousins have a better connection with each other and the thought of them making a joke about me not being part of the family really has me aching with emotions that only something harsh can be said for me to feel like the loner of the group. I can't say anything because then they start to talk behind my back or they say i can't take a joke but that joke is what made me so judgmental over my own skin. The skin i was born with and given to as a gift because my parents gave birth to a child with so much potential in her. I know i lived in the desert but i didn't know that the snakes slept in the room next to me.

Being white is a privilege but in my family it's a burden. What i got from being a leftover side was that being treated different was just a normal thing but it made me stand up for myself even in the smallest situations. Yet i still compare my skin color with other people or even my own family members. I put my smoaky white arm next to my best friend's arm and i know she loves herself for who she is and my self esteem stays down because I can never be happy with something everybody else thinks it's beautiful . My best friend has been the one who helps me with understanding the fact that I'm beautiful in any way that I am. Now I understand it doesn't matter if you're a little lighter than someone or darker than the average. You are going to still be you no matter what and that's what's more powerful than any hate comment being said towards you. Sure I may be a little different from my family but they love me no matter what and I found myself learning something new everyday.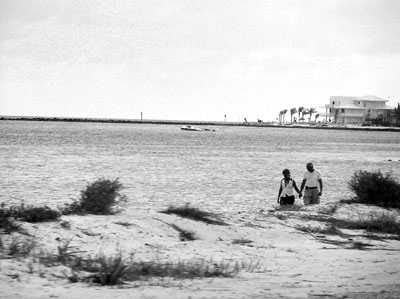 © Edgard B., Coral Springs, FL