Basketball Was a Struggle
November 7, 2017
The first time I played basketball was a struggle for me. However it has taught me not to give up.
When it came to basketball I struggled a lot. I couldn't shoot, dribble, or pass the ball. I was sweating like a pig when I was practicing on the new skills that coach in YMCA told us to do and still have flashbacks when i was dribbling shooting, passing and defending at the boys and girls club and the YMCA.

Dribbling the ball until my hand got tired and couldn't dribble anymore. The ball was going into a different direction each time I shot the ball as for doing layups and free throws. When I passed the ball it go to the other person or it didn't have the right amount of power to get to my teammates.I played basketball because I wanted to play for an AAU Team called Mass Elite, and a high school Team. I loved and played basketball with all my heart that I played it everyday when I came from school when I did my homework or studied for quiz, test, or a big exam.

I worked through my struggle with basketball was to not give up and keep practicing the skill and got better by doing skill/drills and the YMCA. Boy and Girls club also helped me with skill that I needed to improve on and Brought me to new friends that I could practice with or have a Shooting compettion. A boy in the YMCA introduced himself after a scrimmage game so we can get better and introduced me to him. We played until he or me had to go and played Xbox with each other so we became friends and got new connections and then so that's how I got better so I can play good and organized basketball. What made me not give up was the mentality I had in into the Game of basketball and how Steph Curry and Anthony Davis inspired me to play orginized basketball and AAU. What my coach said was that I really Improved and said that i'm really going be something. My coach said that I should still continue playing basketball and to never give up.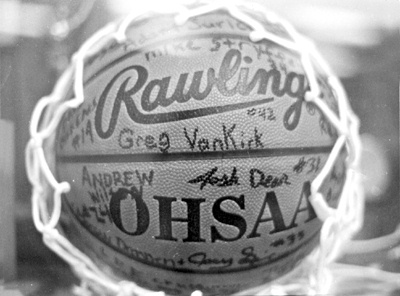 © Kaley D., Sebring, OH