To Reach My Goal
November 2, 2017
They say, "Sticks and stones may break your bones but words will never hurt you"- that's a lie! People can say things, and they hurt just as bad or even worse, than broken bones. Everyone has feelings. Yes, people try to stay tough, but at the same time the mental anguish eats them away from the inside. Humans heal from being physically hurt; however, when our emotions are played with it's harder to recover from the mental stress. I strongly disagree with this statement because in reality words can do damage. As I reflect on my athletics career, I use to think I wasn't good enough, my confidence was fragile and I was in a delicate state of mind.

It was the break of winter turning into spring. The Michigan flowers were just starting to bloom, and we would occasionally experience those seventy-five degree days. This was the time of year where the matted floors in my gym are soaked in sweat and tears. It was the time of year where gymnast get ready for competition season. Gymnastics is an undoubtedly very competitive sport, that ranks the skill set by level. I was a level six gymnast "laboring my tail off" trying to reach level seven/eight by the end of the summer. Next level testings was right around the corner. This is when the highest level coaches of elite gymnast at my gym would evaluate all of the level six's to determine if they were ready to move up. Amanda and Jamie… these were the two coaches I absolutely feared! The mere mention of their name meant perfection. I recall hearing stories of the most advanced gymnast being buried alive for a flexed foot. Of course I attempted to rationalize that these were just myths. So when I ultimately had to face these two coaches I needed to execute, peerless gymnastics. Afterall I wasn't prepared to be buried alive.

The day appeared before I knew it. It was early and the glistening sun was out. I was too nervous to eat the flavorful smelling bacon and eggs my mom prepared for me. I put on my leotard and forcefully shoved a couple bites into my mouth. My mom tried to calm me down by feeding me positivity but nothing was helping. When I arrived to the gym I witnessed all of my friends looking the same way, spooked and apprehensive. Coach Amanda called us over to warm up and get ready for our first event. As events passed my teammates and I cheered with love for each other. All wishing to receive the same goal and were there for one another. I remember performing to the best of my ability on the beam, floor, bars, and vault. As they judged me, they kept score of how well everyone performed. I recall the goal was to obtain as many points as possible. The coaches stated that they were adding the total points of each athlete and going to move up the highest two people. After the events, the minutes that we waited for the results felt like hours. Amanda and Jamie eventually called us over to discussed the results. The suspense of waiting drained us. We held hands tightly waiting for them to tell us who was moving up. I stared at Amanda's lips as she slowly said Maddie and Abby were starting level seven practice the next day. Stuck in a glaze, I remember my heart sinking because my name did not come out of her mouth.
"Did they make a mistake?! What did I do wrong?!" I said to myself.

I was trying to fathom my mistakes. Trying my hardest not to cry I can still feel the the huge frog in my throat. Afterwards, Amanda told me that I was extremely close to advancing to level seven, and expressed to me the areas where I needed to improve; however, at the time everything she told me went to deaf ears. All I could think about was the fact that my best friend was moving up and I wasn't going with her. I failed. I didn't obtain my biggest goal. Negative thoughts flew through my mind and I tried to put on a pagliacci face to show my friends how happy I was for them but at the same time I just wanted to break down and cry.

As the weeks went by I would glance over and experience the pain of watching my friends improve from better coaching. I became possessed and even more determined to fix the corrections Amanda and Jamie suggested. I would focus on keeping my legs straight throughout my skills, remain tight, and enhance the amplitude in my jumps. I was on a mission to prove that I deserved to be on the level seven team. Eventually, my hard work was finally noticed! A meeting was called with my parents to discuss my move up to level seven. I can only reminisce on how excited I was about their change of heart. I however failed to understand that this was only the start of the emotional roller coaster soon to follow. Amanda and Jamie talked to my parents for an hour. Only a few feet away I held my breath and attempted to eavesdrop. I remember my parents turning around with a smile on their face, excited to tell me the good news.

"Kalyn you're moving UP!!" my mom sqeeked. I recall the excitement rising through my body and wanting to dance around like a crazy person; thinking we were about to celebrate. One of the happiest days of my life became a blur a week later when Amanda called my name.

"Kalyn we are going to move you back down to level six, I don't think you are ready yet." I painfully remember watching these heartbreaking words spill out of her.

"Okay I understand." I replied.

I was shocked. All I wanted to do was scream. It did not make since and it wasn't fair. I didn't comprehend what I was doing incorrectly. A few more weeks went by and I no longer felt pity for myself. I was frustrated and the frustration became my new way of life. I once again became possessed. This time with resentment and more determined to better myself and my skills. Seeing my improvement Amanda once again told me she was going to move me up only to changed her mind. This roller coaster ride of emotion, damaged me mentally. I started loose my confidence and began wondering if I would ever be good enough.

In the end, I had to compete at level six again. Not only did I complete another year at level six, I won first place overall at every single meet. It was my best competition season ever. During the season I regained confidence. Each time I demolished my competition became less concern what Amanda and Jamie thought of me. I no longer needed validation, I knew I was good and didn't need anyone else to tell me. Experience taught me to never let anyone tell me what I can and cannot do. I let someone bring down my confidence, which was wrong. Conquering through the difficulties to succeed is what I had to do. I learned to keep my chin up and all that matters is to do my best. Today I am a level seven/eight gymnast because I conquered through my difficulties, learned to keep my head up high and stopped caring what people thought.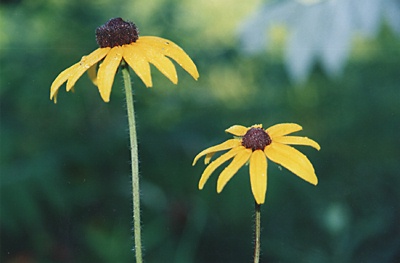 © Allison S., Eau Claire, WI