Basketball Days
October 23, 2017
All you can hear is a herd of elephants running to a halt to begin our warm ups as a team together. As hot and muggy as it was we entered our group with smiles, and you know… always cracking jokes to get woken by our coach yelling for our attention. Opening the doors with a swoosh of air that smells like a fresh opened bag of onions.

Not only just dribbling the ball but growing together as a team, and helping each other get better and better, and even watching each other learn and succeed in new things that we once couldn't manage. Basketball is a passion to me, but I was very shook to try highschool basketball with all the players, and all grade levels peering through each and every one of us, watching play by play and step by step, even though at the same time I love it. I always feel like with such a big crowd that I am going to trip up and make a fool of myself infront of everyone.
As a junior now, I have a lot more responsibilities to accomplish, such as keeping up to my grade standards, and everyday I'm on the run working after school until 10pm at night. Which leaves me with not a lot of time at all to do any catching up on homework and not a lot of time to have time to myself.

Varsity basketball as a junior isn't something I can fit into my schedule.I really want to play this year, which tears my heart inside out. One reason why I can't play is my job. Sitting bench my whole basketball season isn't how I want to spend my season with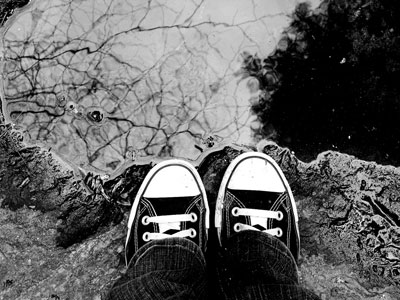 © Michelle B., Blairsville, GA