Final Memoir
October 23, 2017
As I was doing homework, I was watching my siblings and about every hour I looked up to see what time it was and is was going so slow and all these noises were bothering me and I was dreading going to band festival later that night because I had so much to do I received a phone call from a unknown number, I answered it and it was the hospital in Kalamazoo.

They asked " Hello miss can you please give me your mother's full name and date of birth." I told them everything and this call was the most frightening and devastated phone call ever.. I started to cry and then I began to shake and I has so many thoughts going through my head about my mom. The woman on the phone kept talking to me and she obviously knew that when she told me my mom had a heart attack she felt devastated. I got off the phone with the lady I got into my car and rushed to the hospital to my mom and as I was on my way I was thinking of so many bad things that could happen while she is there and that could happen while I'm on my way there. I was as scared as a turtle being in the road and almost being ran over by a car, My mom is my best friend and I don't want to lose her she's my mom. As soon as I pulled into the parking ramp and parked I jumped out my car and ran into the hospital to go see my mom I got to her room as soon as I could and I went to the front desk and asked " Hello can you please tell me the room number of Tammy S?"

I walked in I saw her laying in her bed sleeping as quiet as a turtle. I sat there for about an hour right next to her just watching T.V and hopefully talk to her, As I am sitting there I hear her say something it frightened me at first but I realized that she was trying to say something like sleep talk or just waking up and after about 5 minutes she woke up and started to talk and when she seen me, she just smiled and I had so much excitement to see her awake and looking better. She raised up her bed and started to talk to me, it was such a relief feeling to see her and being able to talk to her I wasn't able to talk to her for long but it was a good feeling. My mom's doctor came in to talk to her about the results and the damage that the heart attack, The surgeon said ''Tammy we need you to have another surgery.''

I was nervous for my mom when she had to go back into surgery for her stents, After a while of being in surgery they put her on some pain medicine so she wouldn't feel any pain for the stents. After her heart attack and surgery she was put on to eight medications, such as blood thinners, chemo, blood pressure and many more that I have never heard of ever but she was also told " Your surgery went very well but the downside is that I am going to prescribe you eight medications."

Today my mom is doing very well she isn't as active as she used to be before her heart attack but she is getting there she has her days where she struggles and other days where she is doing better than before and I am proud that she has been doing better and she wants to get back to where she was but she has a long way and if she continues on how well she is doing she can make it far to being better. She is a strong woman and I didn't think she was going to do very well after all this happened but she did and I am glad she is still here with me and I am always going to be by her side every step of the way to help her get better and hopefully prevent this from happening again as much as I can.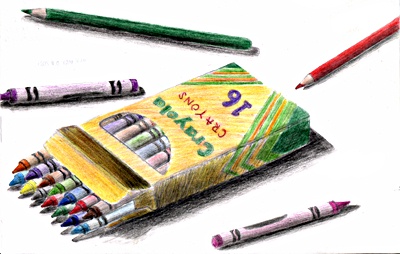 © Dana H., Wichita Falls, TX