Memories
October 25, 2017
The last memory I have of my grandfather was him telling my brother that he had noticed how much he had grown. This was a lie. My grandfather had no idea that my brother had grown three-quarters of inch since the last time we had visited.
My grandma was his rock. She neatly wrote out all the names of family members that he should remember on our pictures posted on their refrigerator. Every night, she would watch baseball with him and point out all the players that my grandfather loved and hated. She started to sign his name for him on cards that they sent every holiday. The last card he signed is a scribbled mess. It was written as if there was an earthquake shaking the table that lay underneath the card he was signing.

I loved my grandfather. I loved the way he made stupid jokes like asking me if I had had cat for dinner. I loved the way he read me stories, and let me win card games. He didn't remember the things I loved about him when he died. He didn't remember anything about me.

The night that he died I had a dream about him. I dreamed that I was at a ball. I was there in a light pink dress that swept the floor behind me as I walked. There was no one for me to dance with. My grandfather came out of a door beneath two spiraling staircases. He was wearing his reading glasses that fell off the bridge of his nose. He had a pink tie that matched my dress. We danced one dance. We spoke about what we had had for dinner, the good stories we had read in books lately and different card games we loved to play.

I try to forget the memories of my grandfather struggling to put all the pieces of his life together. I will always have the memory of our last dance.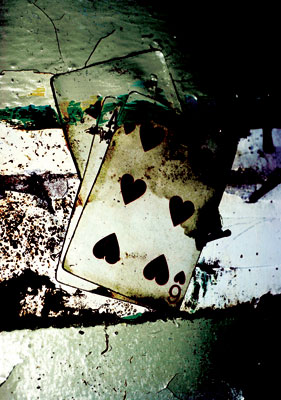 © Tracy A., Scarsdale, NY