Family
October 20, 2017
The crowd stood up getting, ready for the national anthem the popcorn smell flew throughout the stadium. The butterflies were still in my stomach as the anthem plays. We were just a few minutes away from kick off. I knew If we wanted to win, we had to go out there and set the tone and play as a family. But we did the exact opposite Parma ran down our throats their first drive to score a touchdown and put up six right away. Parma thought it was going to be an easy game for them, but the next play my team set the tone and played as a family just like we needed too.

Parma lined up to kick the ball off. The ref blows his whistle and the kicker boots the ball right down the field as I take off the ball lands right in my hands. The front line destroyed Parma as I saw a hole as big a truck and took off. I bolted all the way down the sideline. I could hear the crowd screaming as I flew into the end zone to tie up the game 7 to 7.

Parma was shocked I knew they weren't ready.

But they were heated and wanted some payback. Parma drove all the way down the field. They were killing us and we needed to stop them. The next play the quarterback made a rookie mistake and stepped into the pocket and threw up a rainbow pass to his number one receiver but I was right there to snag the ball. The game had flipped and the odds were in our favor. The game went back and forth with both teams scoring and stopping each other.

But it all came down to the fourth quarter all we needed was one stop to put Parma away in the last few minutes and that's exacting what we did. It was 4th and 3 Parma had to get a first down or we defeated them. Parma snapped the ball and pitched it to the outside, but our D-line broke through like it was nothing and was right there to drive them into the dirt. Parma turned over the ball and we got into victory formation the clock hit zero and we beat Parma 28-26.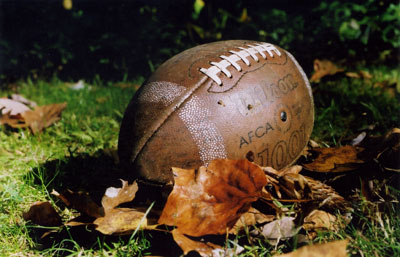 © Michael L., Bethesda, MD