Hard Goodbyes
October 20, 2017
Always driving up the road with the leaves flowing through the wind, to the barn, where my best show horse- since I was little, was being boarded at. Hank, who is tall, sorrel and white, loving gelding, who makes the heart filled with warmth while it's cold to the nose. Always knowing you can see your friend and family everyday for practice and be able to haul up for a show makes everything better even when having a rough day. This feeling can make you feel like the world doesn't exist and it's just your friend and you.

After years and years of hard work, sweat and tears then finding out the horse that grew up with you wouldn't be able to continue to show due to health issues. It crushes your heart and makes you feel cold and upset.
Everything stops at a blur of not knowing what to say or do.

Even though I could finish that last year of showing with him, I knew that things were wrong with Hank. However, I felt my deep feelings that Hank couldn't feel the same to me . So when I got into the arena I faked my smile, my happiness, and my worries- for my horse, because he was my best friend, even more like my family.
I had to tell myself every stride we took in that arena is that, how you would want your horse to look like is how you would feel. I felt like a mess and knowing what I said to myself, Hank would look like a mess too because he can feel every emotion I felt inside.

I had set my goals after I came into realization with the world.

Ending the very last show of the year together, knowing it would be our hardest year, we had pushed it to the top to make it as Grand Champion, all around, age division, and honor roll. Not fully thinking that his health could get worse, but just thinking it would only make him not be able to show.

Even though we didn't have the money to take out the cancer that was making him sick. We had enough money to find out if it would cause his health issues to get worse and to take him wherever he needed to go to get treatments.

When I got the test back about the cancer being able to spread, it shattered my heart into thousands of pieces instantly I broke into tears and my heart felt like it didn't want to function anymore. It was just hard to breathe and to focus. Finding out my best show horse and best friend had cancer it just had the world hit me with reality AGAIN.

All that runs through my head now is how many tears were running down my face. Just like the world falling at my feet.

Now realizing what choices I had to made back when it all happened. It made me feel happy after it went into play.

Knowing I wanted Hank to feel better and not in the pain he had to go through, he had to go to a better home that he could make a little girl's dream full and bright like he did for me. Where he could run around in the grassy pastures.

Even though he had the cancer selling him to another person was hard, because he wouldn't have the rest of his life to show. But when I found someone to buy him it made the issue a little better.

Hank had been sold to a girl that has been fighting for her life with cancer and having a horse that would be going through the same thing made it more special. They are the new fighting team.

To this day all of my sadness and heartbreak is fading away. All my happiness is just coming back together, having pictures going around me makes it feel like he is still at the barn making me happy, and still knowing that the new team are still fighting and beating the cancer together.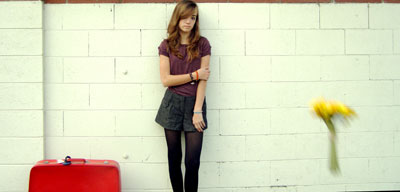 © Austin K., Studio City, CA