Things I Wish I Knew
October 22, 2017
How to have courage: to not be afraid to eat weird foods, to stand up for myself, to go after that one goal, to take a math test without a calculator, to travel the world leaving all other responsibilities behind.
How to be good at simple things: to bake the perfect cookie, to play chess, to win at poker, to change a tire, to curl my hair without a burn accompanying the look, to ride a rollercoaster without feeling like I'm going to throw-up, to correctly pronounce the word açaí, to paint, to see without the need for lenses and a prescription.
How to control time: to find the perfect balance between work and being social, to make my alarm go off just ten minutes later, to go to the future, to see the past.
How to do the seemingly impossible: to fly, to visit Neverland, to get a fairy godmother, to read minds, to win a nobel peace prize, to be famous, to cure the common cold, to fix everything and anything, to not cry at the end of sad movies, to live without a cell-phone, to write a New York Times bestseller and actually having the patience to finish a novel.
How to have confidence: to fully understand that a number on a test does not define self-worth, to fully understand that a number on a social media page does not define self-worth, to not obsess over two syllable words like: followers and comments, to not be afraid of being judged.
How to realize the obvious: I can do anything if I put my mind to it.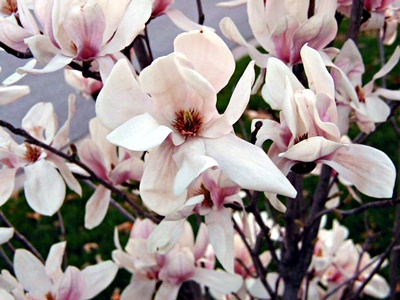 © Brad H., Lemont, IL