Eclipse
October 19, 2017
Rarely does an event so extraordinary or so enamoring as a total solar eclipse occur, even rarer does one travel across the entire breadth of a continent. Last August, I was one of the fortunate few who experienced the "Great American Eclipse" in person, and although there was much disappointment for me, it was undoubtedly an unforgettable experience.

I can still remember my excitement when my parents told me and my brothers that we were going. It was at my birthday the month prior, after an hour or two at the pool, they mentioned in casual conversation that we were going to North Carolina in a few weeks. They never said the real reason for the trip, but I immediately understood the intimation. It had been my dream to witness an eclipse in person for many years and I was hysterical to hear that dream coming true.

Forward a few weeks and we were on the road; an odyssey to a cabin we'd rented in North Carolina. After two days of driving and occasional sightseeing we finally arrived in Sapphire Valley, North Carolina. We'd arrived the night before the day of the eclipse and were eager to get settled in. The next day, we went down to the resort where several stalls had been set up to sell arts and crafts to people come for the eclipse. Although not many people were there, the mood was nonetheless festive. A band was playing bluegrass and a tent full of sizzling grills and containers had barbecue for sale. In spite of all of this, I still could could not be content as there was one issue; the sky was thick with clouds. It was not thick enough to blot out the blue of the morning but still just enough to raise my doubt.

Determined to not let my spirits dampen, I continued to peruse the stalls hoping that the sun would come out. For a brief time, the sun did appear and everyone rushed to put on our eclipse glasses to see the eclipses progress, but only a sliver of the sun was visibly covered. Less than fifteen minutes later the sun was covered again and we'd seen everything there was to see in the stalls. With totality only a couple of hours away, we played a game of mini-golf at the resort center, catching glimpses of the growing eclipse in the moments the sun was visible, but fortune was not with us. Just as we neared the last hole, several large clouds came to cover us, swollen and grey with rain.

Lacking other options, we retreated to the resort to wait for totality. Just an hour before totality was predicted to reach us, thunder sounded. Disappointed at the current circumstances, I bought a 3 Musketeers bar from the snackbar, resigned myself to a chair, and waited glumly. The rain faded away a few minutes later but my malaise didn't as the sky was still covered in grey clouds. Eventually, my attention was brought to the TV on the wall, tracking totality as it travelled.

In an instant, my melancholy was forgotten. Totality had reached Knoxville, a few counties away. I immediately sprang from my seat and went outside with my family, where a small group of other people had begun to gather. It started to gradually grow darker and darker, like a flame without fuel. In a matter of minutes, I couldn't even see my own shadow. The darkening continued until it finally came to a climax. What was midday a few short minutes ago had become dark as midnight. If not for the streetlamps around the parking lot, none of us would have been able to see each other. I realized then that the storm clouds that had depressed me earlier were blotting much of what little light escaped the eclipse, making my experience all the more enchanting. All around, there were whoops and cheers and photos being taken. Then, just as suddenly as it came, the darkness began to vanish. The zenith had ended.

Slowly, my shadow became visible. The black, barely visible clouds became grey and dull once more. The small crowd began to dissipate and I went back inside to get another 3 Musketeers bar. The eclipse was over.

Rarely does an event so extraordinary or so enamoring as a total solar eclipse occur. The Great American Eclipse was no exception. While it certainly was not my expectation, what I experienced that day in Sapphire Valley was something more captivating, more memorable, and more intimate than anything I'd imagined prior. Through the magic of natural wonders and the bitterness, there is one thing that is in my mind certain. August 21st, 2017, the day of the Great American Eclipse is day that I will remember for many years to come.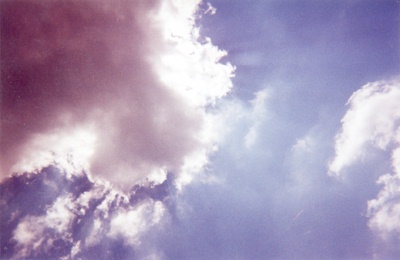 © Kena A., Huntsville, AL