Breaking My Arm
October 15, 2017
Life is lived to make memories.

It started out as a perfect day. The sun was shining, the snow was fresh, and my friend and I were going snowboarding. When we arrived, we hopped out of the the car, snowboards in hands, gazing at the towering mountain above us. Time to make memories.

The slopes were packed with skiers, as it was a beautiful day. We knew how to avoid the lines, and which trails to go on since we had spent most of our weekends slithering down that very mountain, so they didn't bother us. Knowing exactly where to hit first, we took the chair lift straight to the top, to start the day off with a nice scenic run. Halfway down the mountain, we cut a sharp right off the trail, through the woods, into the terrain park. My favorite place of pure adrenaline rush. It was just waiting have my board scratch up the rails and fly off the jumps. During the whole week, I was longing to hit the slopes, as the weekend before I was sick with a cold. Even though its was two weeks since I had been snowboarding, it felt like ages. The next weekend I was going to enter my very first snowboarding competition, so I need to train. I was feeling pretty confident.

What I didn't know is that, that my confidence would be the fall of me a few runs later.

Ignorant of what this overconfidence would result in, I kept pushing myself harder and harder doing tricks that I had never even thought about doing before all because I found this confidence that had been trapped in a cage my whole life. I could taste the adrenaline circulating through my body. Flowing through my veins with the adrenaline was a gallon of confidence, that peer pressured me into spinning a seven-twenty. Even though it was not a very complicated trick, it stuck in the back of my mind for a while. I had done one before, what was stopping me from doing one now.

There was a gut feeling deep down whispering in my ear, just quiet enough for it to sneak right by me. Being the smart person that I am, I ignored it and thought nothing of it.

If I had just let that silent noise whisper into my brain, things could have been way different for me, and the rest of my winter.

For starters I way over thought the aspects of performing a seven-twenty. How much rotation? How much speed? How much airtime? What about the landing. Of course I was thinking about this as I was swiftly gliding over the snow, directly towards the jump. There was no turning back now.

In mid air, time stopped at exactly 9:45 am when the minute and hour hands line up perfectly. I knew that something didn't execute correctly as I had spun wildly off of the jump. All I could do now was let my instincts take over.

I brutally landed with my left arm extended to break my fall. Nothing. Then it hit me, like a wave crashing down on an unfortunate surfer. It was like nothing I had ever felt before. I could feel the blood pounding through my arm like a jackhammer. There was also another unfamiliar feeling. It was not pain, it was a sort of tingling like when you hit your funny bone on a solid wooden table. When I finally came to my senses, and realized what had just happened, I repeatedly yelled at my friend to come over. As he slid up to me, I surprisingly, calmly, informed him that I thought my arm was broken. Then I took it like a champ, and pinned my broken arm to my side with my right hand, and snowboarded the rest of the way down to the medical hut.

When I slid up to the door, I pounded on it, worried that no one would be there to help me. To my relief, a lady came to the door. "What's wrong honey?" she asked. "I think I broke my arm," I exclaimed breathlessly. "Okay I'll check it out for you." So she sat me down on a medical bed, and aided me while I struggled to remove my snow gear. Then she took one quick glance at my arm, and hit me with a spirit crushing,"Ooh, that's definitely broken." Wow, thanks for taking a subtle approach at telling me. So I sat down as wave of disappointment washed over me, now I knew that my winter was over. For the first time the feeling of agony shot through my arm as the adrenaline had abruptly stopped flowing as there was a cink in the hose which gushed adrenaline. Then I started to think half empty, about all of the things I would miss out on this winter. The chances of winning that competition were null and void. This brought an acrid taste of disappointment to my mouth. Suddenly my mind was then forced back to the present, where the focus was on my now officially broken arm, which was being strapped into a temporary cardboard brace. Every movement, and adjustment I made intensified the aching pain in my arm. Thinking the way that most twenty first century kids do, I knew that this had to be posted on Snapchat.

Ten hours later, also known as fifteen minutes my parents arrived, and we were on our way to the hospital in no time.

Upon arrival at Lakes Region General Hospital's emergency room, we were disgusted at how long it took them to sort me out with a cubicle. Finally, I was shown to a terribly kept room, with ripped seats and more. Right next door to me, I could hear an old lady coughing and spitting away. Just another thing to add to the pleasantries was the stench of filthy bodies. Also, the wait for a nurse to arrive was never ending like the irritating beeping of machinery around us. Eventually, a nurse had come to ask me a few questions. "What is your name? "How did you do it?" "Where did you do it?" "Okay I'll bring the doctor in for you." As the nurse promised, the doctor strode in, examined my arm, and told me that they would be taking a few x rays. They painfully maneuvered my arm so that they could take multiple shots of the bone. Surprisingly, the pictures came through rather quickly, unlike everything else in the hospital. He showed me the x ray of the two halves of my arm. My radius and ulna were cleanly snapped into four limp hanging bones. As before, this was definitely Snapchat worthy.

"We're going to operate on you Immediately."
It was so sudden, it surprised me since nothing else in the hospital was this quick, besides the x rays. They propped my bed up on wheels and rolled me away, as I said goodbye to my parents as if it were the last time I would see them. Before I was allowed into the operating room, I had to slide into a loose hospital robe and a fashionable hair net.Once I had been rode into the procedure room on my man powered vehicle, I realized, there was no turning back now.

I slumped down onto the uncomfortable operation bed, and the doctor slithered a stomach churning, long IntraVenous into my poor right arm. I could feel the cold fluid seep into my veins, as I looked into the light. Then it went dark.

I woke up with no feeling in my arm due to all of the medicine injected into me while I was asleep. They said I was all set to leave. The whole drive home I was unconscious.

The next few days I spent on the couch watching television with my arm uncomfortably propped up on pillows.
A few days after the procedure, I went back to the hospital for a check up. They x-rayed my arm for a second time, and when these pictures had come back, my arm didn't look much different from the first x ray.
My parents and I were very dissatisfied, and sought a second opinion from a more reliable doctor. So after a few recommendations from my mom's Facebook friends, we decided to try Concord Hospital. During the visit to Concord Hospital, we were told that it would need surgery if I wanted to be able to rotate my arm fully again. The news made me somewhat relieved and almost on the verge of complete tears, since I had no idea what they were going to do to me.

Within forty eight hours I awoke in a somewhat comfortable hospital bed feeling groggy. My arm was wrapped in a different bandage, and a ton of aching pain. It took me a while to settle in, but when I did, I was relieved as I was going to sleep in the hospital overnight incase anything were to happen to me. The stay was in fact, quite enjoyable. In the time that I spent awake, I watched Transformers, and ate Lindt chocolate balls and cheesecake. Although I couldn't move either of my arms since one just experienced its first surgery and the other was wired with an IntraVenous, I was still quite comfortable. Anyways, at night, I slept like a log.

In the morning, I felt somewhat normal, besides my sore arm. Then the doctor came in for a checkup on my arm, to see if I was well enough to go home. "You're clear to go," he informed me. Those were the most relieving words I had heard in awhile, because I did not want to stay in that hospital for the rest of the day, no matter how nice it was. It was over, now time for a long recovery.

Well, now I have a forty thousand dollar left arm. On the whole, it just ended up as a memory, printed on my arm with two, six inch scars, hiding the titanium plates screwed to my bones with twelve screws.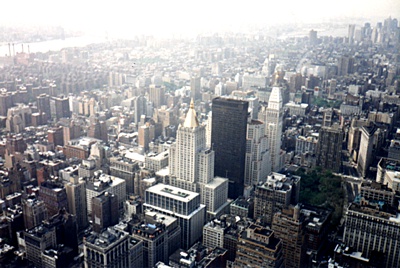 © Kristen L., Wilmington, DE