Friday, Fragmented
MAG
October 15, 2017
She wore a blue kimono, its golden flowers matching her eyeshadow which sparkled as she laughed. The bold cambric print was reminiscent of the day we met, seven years ago, when she still had those thick cut bangs. Catalina – her name expressive like her Peruvian background – is the sister every only child should be lucky enough to find.

"I can't believe I'm here!" she exclaims as we walk from South Station toward Downtown Crossing.

"Me neither!" And I promise myself to remember every detail of today, compile an album of memories for when she leaves for college. It's been four years since our paths diverged and we stopped talking every day. I miss our spontaneous sleepovers, the winter mornings we'd wake to blizzard stillness and the only thing to do was bake cookies and tell secrets. Our friendship had not been tested and we reveled, happy in our innocence.

* * *
The only early morning shoppers, we peruse the silent racks of Primark, staging fashion walks in the deserted fitting room. Synthetic prints and faux fur jackets pile like discarded leaves as we imagine scenarios calling for skimpy tube tops or polyester palazzo pants. Conversation is easy because it is not necessary.

"Look Lina, totally you," I grin mischievously and hold up a bulky rubber corset.

"Whoa, neat." Not what I was expecting. She hadn't caught my sarcasm.

But then I realize she's changed.

She's taken her self confidence out of the closet to wear boldly. Graduation and the sight of parental freedom have given her license to be herself: unapologetically and proud.
"You totally pull it off." This time I'm genuine.

Like our taste in fashion, we change as we age. And we're only growing older.

Finally tiring of dress up, we stroll outdoors where sunshine bathes our next adventure.

* * *

"Best Vietnamese in Chinatown," Catalina remarks to me, and to the wrinkled waitress whose apron is stuffed with disposable chopsticks, "Table for two, by the window please."
Pho Pasteur is packed like our stomachs will be in an hour. It smells like mushrooms and miso steam. She sets her accessory vintage sunglasses on the table, props her chin on her hands, and gives me an amused, searching look.

"So, how've you been? Really?"

"You know … just great."

We laugh at the absurdity of my statement.

I take a sip of her Thai iced tea, its milky sweetness making it difficult not to savor the entire glass. With her I am authentic without trying because together we are more than ourselves. I miss the days when we were at school together, as inseparable as the sticky rice which now arrives. Yet, like a summer flower pressed within another story, moments fade as new relations blossom. How will our friendship change as we age? For now I take a mental image and fold it away; I cannot afford to forget.

* * *
Thunder rumbles aboves gathering clouds. An old man chases after his terrier who, freed of his collar, scampers across the Public Garden. A moment of utter stillness. Then downpour. The kind that cripples umbrellas. Warm wind and rain chase us as we seek shelter under the pedestrian bridge where buskers continue to play. Swans paddle unperturbed, their beaks searching the pond's algal bottom.

"Remember that storm when I had just moved from Cali – when we stripped to run madly in the rain?"

I remember. Afterwards we had pillaged her walk-in closet for something dry. It was the first time I wore her clothes.
The shower passes, as if even the sky knows this day is not one for tears.

* * *

"Free admission for minors, right?"

"That's correct."

"Ok, so we're both 17." It's okay. Half the art here is modern anyway and we only just turned 18 in April. She on the 13th and me on the 14th. We've been to the Museum of Fine Arts so many times we have inside jokes regarding statues we've sketched; we recognize alcoves where deep conversations were held despite the nude cherub smiling disturbingly from the opposite gallery.

We wander inside the "Matisse in the Studio" exhibit, appreciating his vibrant colors and daring strokes. Her father is an artist, too. But his canvases lie lonely in the basement because rural New Hampshire is not a cultural Mecca. I'm glad Lina's future includes living a little.

* * *

"Today is the first time I've felt truly happy since December."
Perfect endings to perfect days do exist, and as we sprawl by the North End harbor, I know today to be one of them. Too long we've been reliving the past, because as we mature, friendship is more complicated than board games and sugar cookies. It's messy teasing emotion from staggered texts. It's scary staring through a screen at your best friend sobbing hundreds of miles away. And so you don't write … forget to call. You ignore it until you think you don't care because apathy doesn't hurt.

"Race you to the fountain!" Lina's off, sandals forgotten as she tears down the grass. If nothing else, today reminds us that sisters can't let go, no matter how far apart they grow.

"Catch me!" I shout. If you won't, who else will?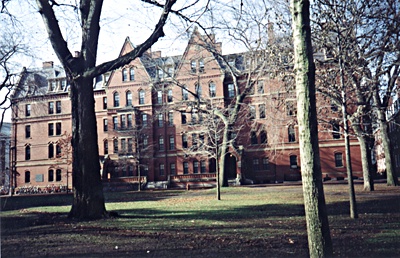 © Amanda L., Plattsburgh, NY