My Personal Memoir
October 2, 2017
"I'm finally not going to be the only child anymore!" I screamed out with joy. Being the only child, the news of your mom being pregnant is pretty exciting. I was so happy when my mom told me I'd be having a baby brother. There are no words to express how blessed I felt at the moment. I waited anxiously for a good five months for my baby brother to be born, until the sixth month came. I will never fail to remember my mother's red eyes, and shattered face staring blankly into space. Tears poured down her face as she laughed through tears trying to get me to think everything was okay. She didn't want to tell her innocent 5-year-old daughter that she would always be an only child.
When my mom first told me I was going to be having a sibling soon, I was overjoyed. I've always imagined how my life would be with a sibling because I was tired of not having anyone to play with, fight with, or steal clothes from. The news was so great, I told all my classmates and teachers about my brother until everyone had gotten annoyed with me. "Do you know the name of your baby brother." My Pre-K teacher asked me."Yes, his name is Oswald!" I replied with high spirit. Every day when I got back from school, I would ask my mother how Oswald was holding up. Like always, she would say he's fine, not knowing he really wasn't.
Like any weekday, I would go to school then to daycare and back home. After a long day, I was just ready to take a nap but my day was far from over. When I got home, my mother was sitting outside our house with a heartbroken look smeared on her face. I ran up to her to give her a hug but to my surprise, she looked up at me with her shattered eyes and just smiled at me. Being only 5, I could not see through her fake smile that she was burning up with sorrow inside. She played her act well and I fell for it, so I left her side assuming she would be okay. Though the mask she was wearing hid her pain the faucet in her eyes wouldn't turn off. I knew something was wrong when she started crying, and she knew she couldn't keep the breaking news from me any longer.
Just from seeing her cry, I started crying too even though I didn't know the news yet. I could see her struggling to get any words out, the way she was hesitating made me nervous. After what seemed like an hour she finally spilled the news. "Your brother has died." It took me a couple of minutes before I could truly comprehend what she had just told me. I felt as if I was living in a nightmare. I was just waiting for my mother to pinch me awake and tell me everything would be all right. I couldn't quite understand why this had happened and that made me so furious.
For months, I blamed this misfortune on God. I couldn't understand why he would do such a thing to my family. Since his death, my mood slowly changed from joyful to gloomy like an unwatered flower. I've always wanted a sibling more than anything and I knew my parents also wanted another child. The teachers started noticing a change in my work and my friends didn't want to spend time with someone who was always depressed. After a good five months, I started to come back to my senses. My parents and I learned how to cope with the incident and try to focus on another topic. We tried to distract ourselves from the tragedy but we all knew we could never forget about it. I never truly understood why this happened.
In life things like this happen. Everything happens for a reason and I, later on, accepted my brothers' death as one of those things. His death really changed the way I'd look at life. I never take anything for granted anymore and his death motivated me to become a better person than my past self. Even till this day, I don't really understand why he had to die but I just have to accept what the future has set for me.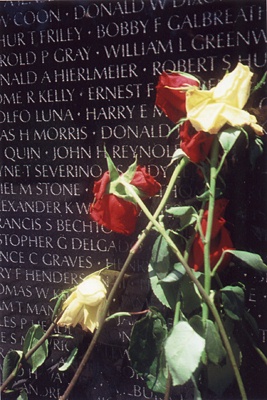 © Justin R., Angola, IN