Back to School
October 12, 2017
It was the beginning of second grade. The halls of my elementary school were full with joy, all the kids were happy to be back. I remember it as if it was yesterday.

Kate said, " This will be a good year!"
Anna replied," Yes Kate it will."
Kate asked," Anna what teacher did you get? "
Anna answered," I got Ms.Palacios. What teacher did you get?"
Kate smirked, and she walked away.

As soon as the bell ranged all tiny legs rushed to class. A couple of them got lost, I was one of them. The school was big and some classes were outside. It was easy for anyone to get lost especially if it was your first time in that school. By that time I didn't know any English, and it was hard for me to communicate with my teachers and some of the administrators. So the administrators had to assign me an interpreter and it was a student in my class.

As time went by Sucely started to leave me bruises, and then started to humiliate me. I tried to tell my teacher but my teacher didn't understand what I was trying to tell her. Then she sent me to recess. I would hide under the slide or I would go to the office. By the end of the day, I would get on my bus. And be on my way home.

I always acted as if I was okay, until one day my mom noticed the bruises and the blood stains on my clothes. She was upset with me. Since she had expected me to tell her what was going on at the time. But I stayed quiet not a word came out of me. I was scared to tell her that's why I never told her anything.

The next morning all she had said to me was "time to go to school." by the tone of her voice, I knew she was still upset with me. It hurt me. My mom was never upset with me. But that same day she had shown up at the school's office. I was scared, I was shaking. I didn't know what to expect.I hadn't been called down to the office since the day they told Sucely to be my interpreter. I didn't know that my mom had shown up to complain to the school.

As I walked in I saw my mom all worked up. She called me over and whispered " I love you." she hugged me tightly and she sat me next to her. Still kind of upset with me. As I waited with my mom. Sucely walks in and looks at me with those devil eyes. I knew she was coming for me. I was so scared that I was hiding behind my mom, but yet I continued to shake. The principal told me it was going to be okay. I didn't believe him. All I wanted to do was go home and never returned to school again.

The next day came along, as everyone else went to breakfast, I went to my class. My teacher had asked me, why I was really early to class. Then Sucely came in and me being the timid new girl, I pointed at Sucely, because I knew my teacher was not going to understand a word I was going to tell her. Ms.Palacios sat her somewhere else so that she wouldn't hurt me. Yet she didn't let that stop her. By the end of recess, Sucely had other plans...

During snack time Sucely showed up at my table. What happened next was unexpected and unbelievable, that the teacher was shocked of what she did. She had shown a picture that shouldn't have been shown, because it was something that was hidden away, for a reason. No one really was expecting me to react to what she had shown. I ran out of the classroom, it had shocked me more than anyone else in that class. I did not expect anyone to go out and look for me since I was no one important. I thought they had not cared since they all gazed at me and look at me as if I was some kind of monster or something.

Some classmates went and looked for me, but they couldn't find me. They had looked everywhere. But they couldn't find me. No one expected me to be high up on a tree branch, behind the school. As soon as my friend Marcos found me. He climbed up and found me crying. Marcos saw tears going down my cheeks. He was able to calm me down. We climbed down the tree, I jumped off the tree, while he did the complete opposite.

Marcos saw that I had a small cut on the palm of my hand. He had thought I had cut my hand with something. But I hadn't, the cut was made from a tree branch.

As soon as we returned to class, Ms.Palacios had something in store. I wasn't expecting it, she had made Sucely apologize in front of the whole class including the Principle and some of the staff members. Sucely hadn't thought of the consequences of her actions. She had learned her lesson.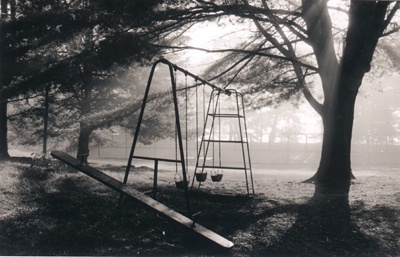 © Steve S., Marblehead, MA