Sunshine
October 10, 2017
You probably don't remember this, but you had a pretty rough start at life. I am so thankful you made it through and that I have gotten to enjoy the past five years of being your older sister. I can´t wait to watch you grow up and be there for all the things you accomplish. I want to tell you the story of how your life started, because it really is a miracle that you are alive and healthy today.

Everything in my body froze while my heart exploded in my chest. I could hear the drone of an ambulance ringing in my hears. Fear overwhelmed my mind and every breath came with a new wave of panic. My surroundings faded while I prayed with everything in me that you would survive. When I was nine years old and you were a baby, you went into cardiac arrest at home and then rushed to Toledo Hospital. After being diagnosed with a congenital heart disease that required open heart surgery, you were flown in a Life Flight helicopter to the Motts Children's Hospital in Ann Arbor and stayed there for about four months. These four months were some of the hardest of my life. I became accustomed to the constant beeping of medical machines, the smell of sterilized equipment, and the heartbreaking cries of sick kids in pain.

Since you stayed at the Motts Children's hospital for so long, the rest of our family was given a room at the Ronald McDonald house in Ann Arbor. This is a place that is right across from the hospital, and families can stay there when they have a loved one in the hospital for long periods of time. After the countless hours I spent there, the Ronald McDonald house sort of became my home away from home. I can still picture what a typical evening looked like there; usually three or four families were hanging out in the living room area or eating in the dining room/kitchen. I can still hear the shrieks and laughter of the little kids playing together, a few of the dads yelling at the TV engaged in a sport of their choice, and the moms gathered in the kitchen exchanging recipes and parenting tips. Some would stay up late into the night while they talked and comforted each other. It was really just a place that gave everyone a sense of belonging and camaraderie in their time of need.

The first time I saw you in the hospital was a time I will remember forever. Mom and Dad took me, Josh, Jon, and Liz to see you about three days after you went into cardiac arrest. Before we went in, Dad warned us that you were really sick and that you were going to look a lot different than how we remembered you. Of course, I didn't take them seriously until I saw you for myself. As soon as I laid eyes on you my breath was taken away in shock. The tiny, five pound baby that I held in my arms was no longer the same baby before me. Your whole body and face were so bloated you seemed to have doubled in size, and your skin was a sickly pale-blue color. You were hooked up to several machines and too many wires and tubes to count. As I gently touched your surprisingly cold hand, a shiver went through my body. My stomach dropped and that was the day I realized how fatal your condition really was.

One rainy morning, a couple weeks through your hospital stay, a nurse pulled me aside and asked if I wanted a new stuffed animal. I eagerly nodded and a few minutes later the nurse came back with a new stuffed animal dog. It was a golden lab that was the color of honey and had the softest fur I've ever touched. It was wearing a little hospital gown and attached to its tiny black nose was a feeding tube. The nurse told me that this dog was special because it was sick and had surgery just like my brother. Even though I knew that the stuffed animal wasn't real and didn't really have surgery, I was still comforted by it. I named it Sunshine, and I took that dog everywhere I went throughout the rest of those four months. Every time I was at home and missing you or Mom and Dad, I would sit on my bed and hold Sunshine. I would breathe in the smell of her fur and be able to picture Mom's beautiful smile, feel the warmth of Dad's huge bear hugs, and hold your tiny hand. Even though Sunshine was just a stuffed animal, she was able to get me through those four months and give me a sense of hope that everything would be okay.

Thankfully, you finally recovered after a long four months and you came back home after your long journey in the hospital. I'm so happy that you are a happy and healthy five year old now, but I still carry Sunshine with me to remind me of that tough time our family went through.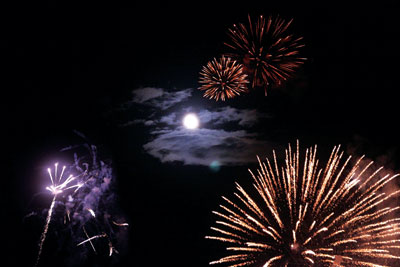 © Meena K., Groton, MA