The Things I Have Obtained So I Could Carry Them
October 10, 2017
As I walk in the school, the parking lot is filled with plenty of vehicles. Red ones, blue ones, some are nice some are not. all kinds of colors. I have this thing on my back. It's heavy, it's got a bunch of crap in it and it gives me back pain like a 95 year old elderly man. It is my bookbag. I can't go to school without this. It's got my books, my lunch, even clothes for after football practice. It's safe to say I need it as much as a fish needs water to live. 
So I wake up, tired, mad, sad so many emotions as I woke up that morning. I did not want to go to school. I get up, got in the cold, wet shower and just let the water run down on me like a boat down a river. I get all my clothes on and I see it. Not just my backpack, THE backpack. I put everything in it and it carried so many things. Just as I thought though. IT happened.
I'm in the hallway, trying to tune everything out. It's filled with snakes. People you can't trust. You see some green hair, you see some blue. I can never tell what gender I am looking at. Everyone is just an egg. The lockers are all the same, they're as small as a premature baby. The walls are plain, as plain as the emotion that I show to these people I call "friends." The floor is dusty, not as dusty as some of the kids in my school.
They need to get a life. They need to get some height. They like to lie because they are "that guy." I should probably drop it but I can't stop it. Let's spread a rumour, that gives me some humour. He should be on a shelf, he looks like an elf. Such a little boy, needs to grow up. But no not him, he doesn't know how to shut up. He's scared of the situation of confrontation.
I walk into class, my brain is mush but I have my backpack. The thing that carries everything I hold. It's about as valuable as gold. Anyway, I get to my seat and i'm looking around, I feel like a clown. I got no sleep, I feel dizzy. Everything was going great, now it all feels fake. It's hard but IT happened.

I am a fool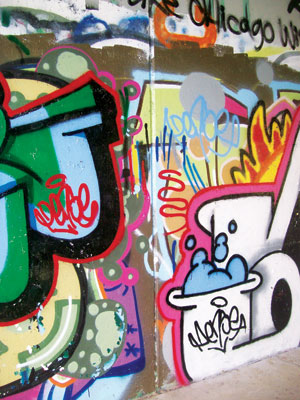 © Michelle W., Ada, MI