When You Asked Me
October 5, 2017
"When did you start liking me?" he asks.
We're sitting on his bed in his room watching a t.v. show neither of us were paying attention to. I look into his eyes, deep brown yet slightly green. I smile. 
"I don't know. It just happened I guess."
"Really?"
"Yeah. Why are you suprised?"
"That's never happened to me. Usually it takes me some time."
A moment of thick silence.
"Do you like me?" I am too scared to say something that would make him think I think he likes me. 
"I'm interested in you."
Yikes.
Three months later I'm sitting with him on the same bed. This time the t.v.'s not on. This time we're laughing and joking with each other.
"Why do you hate me?" I ask him jokingly. 
"Obviously I don't hate you. I mean you're here aren't you?" 
"I guess," I sigh, suddenly getting serious.
"I promise I like you," he swears.
"Really? Cause I'm only interested in you."
But look at me now. It's been almost four months since I've seen him. I'm able to smile every day and every night without even thinking twice.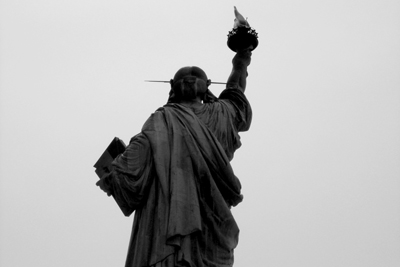 © Conor G., Harvard, MA