Not Everything Is Permanent
October 2, 2017
Not everything is permanent

As a child, the most pain I ever felt was me scraping my knee on the concrete or not being able to go to a friends house on a school night. Before, I never faced anything hard, nothing made me change my view on life nor did it shape me in any way. I wasn't aware about the changes in life and how painful reality is. I didn't want to be with my family all throughout the day nor throughout the week. My mind was always set on playing with a neighbor, spending time with others who weren't apart of my bloodline.

My family and I would always spend christmas at my granny's house. As time went by, we starting celebrating the holiday at my house, with a small portion of my family. Now, I spend christmas without my granny, now I know what actual pain feels like and not everything is permanent. I remember the day when life started to hit my family and I. It's ironic, because prior to that day, my parents, siblings and I had a game night. We spent it at Main Event and all was well. Game after game, pizza and refills, everything was going well, no worries what so ever.

But, all good times must come to an end. It was around midnight when my mom was leaving Walmart, she was on the phone with my granny. She talked to her mother, my granny, on a day to day basis, they were the best of friends and inseparable. I can't remember if I even spoke to her that night but I now know that every chance you get, you should take it. That Sunday, the day after my family night, around two in the morning my mom busted in my room. Her usual reason for busting in my room wasn't the same for this case, she was in a panic and she informed me that my granny had a heart attack and that we needed to drive to Lufkin. So, I hurried and packed my sister and I a bag while she got her things.

We were on the road, at three in the morning with our hearts pounding. I remember my mom praying while sitting on the left side of me, my little sister in the backseat, being oblivious to the situation. Ten minutes on the road, we get a phone call, the phone call that changed everything, the phone call that made the world stop. Everything seemed to go in slow-motion, from the way my cousin gave us the heart-stopping news, to my mom's cries, and to the bomb that just hit everyone in my family.

That was a year in a half ago, it's been a year in a half of me changing, I've become more mature, I'm more aware of what's important in life and I know now that someone can be taken away from you within the blink of an eye. My family and I haven't been the same since. You would think that the death would bring us closer but we've all slightly drifted. My household family and I have become closer but my aunts, cousins, etc, have all slightly gone their own ways. This adversity has shaped us andmade us realize that family is all we have; and we need to not take advantage of who God has still allowed to be here with us. Christmas gatherings have gotten smaller but we put more love and enjoyment in them, I know I do. Losing my granny has by far been the most unsurpassed mountain I've had to climb. There are days where I feel distraught, where I wish I could run in her arms and listen to her "bedtime" stories. In her eyes, you were never too old for granny to tell you a bedtime story. She was always so luminous and outgoing, she was a family person, she always wanted the family together. If my mother had a problem with one of her sisters they both knew they would have to get over it before granny came.
My granny's passing has also taught me the importance of life and not taking anything for granted. I've learned that not everything is permanent and it's a blessing being alive. Family is something you should cherish and I've started to become more loving and kind hearted towards my family. Her death impacted my family in a negative yet positive way. It's made my household family grow closer and in fifteen years or so, I will expand that love by showing it to my own children.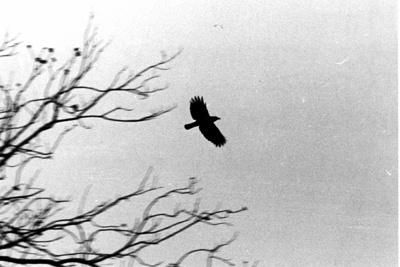 © Jacqueline T., Flowermound, TX