A Short Lived World
October 2, 2017
My mom dropped the phone out of her hands and it tumbled across the tile floor, as drops of tears pierced out of her eyes. She was shaking and distraught, while I, on the other hand, was clueless of what was happening. Confused, I proceeded to ask, "Mom, what's wrong? What happened," yet she just stood stiffly in her place, not a word coming out of her mouth. I was anxious and anticipated to find out the reason to my mom's sudden desolation.
I picked the phone up off of the floor, searched through the recent phone calls, and saw my aunt's number. I was perplexed at the sight of this. How could a phone call from my aunt cause a significant amount of sadness upon my mom? The suspense was building up, and suddenly my mother uttered the words, "Queenie has died!" I was in a state of shock, so I asked again and came to find out what she had said was true.  My mom, brother, and I went over to the sofa. We all looked towards the stained white wall, staring in unbelievable pain, speechless, and mournful.
Days had passed since the tragic incident, and I came to a realization of how short and momentary this worldly life is. The youthful, innocent girl was relaxing in the car, thinking she was going to arrive at her home safe and sound like any other day. Then, out of nowhere, her car had crashed into a divider and she had flown out of the wrecked up car, with a piece of a sharp glass cutting a part of her neck. She was now one of the deceased, but little did she know that that was going to happen.
For the next month or so, I was in a lot of grief for I had become extremely close to Queenie when I made my trip to India. Knowing that someone you just met a couple months ago is now dead, is a complete struggle to be inflicted with. I thought about her cordial soul every day and how welcoming she was. There was no one in the crowd that I met, that didn't love her.
Since then, I started watching all the decisions I make and been keeping in mind that there may not be a tomorrow. If I want to achieve something in the time I'm in this world, then I will most certainly go for it. In this way, I would have no regrets for anything in my lifetime. For example, all of my cousins and I had made a recent trip to Colorado. There was a chance to go ziplining at the scenic Royal Gorge. A year ago, I wouldn't have gone on the zipline, but here I was, buckling up for the unknown adventure. I decided that I will do what I can do in the short amount of time that I will be living on Earth. As I traversed the gorge, I looked below and saw the jewel-blue river, crashing against the huge rocks. Waves were slowly coming up and then settling back down until more rocks were hit. I looked at my parents waving to me as I was starting to land, and I had realized that I want to live life fully and in the moment.
Though the terrible death of my cousin was filled with grief and shock, in a way, it helped me face life in a better way. It's ten times better to live out the present day perfectly and in the way you want to spend it, rather than holding off, thinking there will be a tomorrow.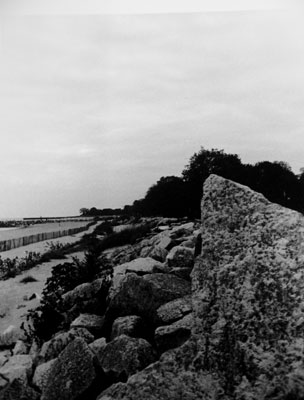 © Sean M., Apple Valley, MN