Humanity's True Face
October 2, 2017
My heart is beating as I am waiting for the moment in which my biggest event in life will be decided. I waited as they were in the room assessing my performance, and I knew they would give me the green light, but the thought that I would not pass is still going through my head. I was starting to get anxious and restless. Then I hear my mother praying and sighing. The door opens with a creaking sound, I slowly progressed to the room, and upon reaching there, I closed my eyes and ears.My heart was beating faster than the beat of the rock song. As I enter the room, all I remember is hearing a lot of cheers, a person saying good job and congratulations.I finally did it I became an Eagle.

The celebration didn't last long.My first thought was this can't be true.The reality set in and I knew that this was true. Before I became an Eagle Scout, I moved out of my previous, unit (Troop 77), to another unit (Troop 22).The leader of the new unit and the old unit had a lot of bad blood between them. When the old troop finds out about my move, the World War III ensued. We got bombarded a lot; the old unit leaders were pouncing at my parents, and I, left and right. To put it in a form, it was like we were the troops, and the verbal insults were poison gas. We didn't surrender we stayed firm. For example when one of the leaders in the old troop sent us an email stating that I didn't deserve the rank of Eagle. So, with some rage, and a lot of reason, I sent him an email that would "explain everything" after reading my response.

The reason why I left the troop was that they didn't give me credit for a requirement that I completed. In return, I gave the old unit's worst enemy an extra buff in the coolness scale of boy scout troops.

In the end, they either wanted to get rid of the Eagle Scout, or they wanted to make the Eagle scout look bad. Justice won. When they complained to the council, the council said that I completed all the requirements correctly. The "Council" also stated that the old troop needs checking. The old unit lost mostly all of the battles.
This event that spanned over a day taught me how some humans think when they see others achieve something good. Some people cannot stand or see other's success. I got complimented on how I continued to play hard.
After this episode, the leader visited our house. He wanted to apologize for what he did, but he couldn't get the words "I am sorry" out of his mouth. It is how he wanted to end three and a half years of relationship with us.
I thought "how naive is humanity," and "how naive is everyone."I had mixed emotions of happiness and sadness. I was so confused which emotion to side. I kept on seeing these responses. I said to myself that it is never too late to learn from the past and start working to brighten the future.

Achieving the goal of becoming an Eagle was one of my greatest accomplishment, but the impact that it left on me is beyond words. The journey taught me how to handle any situation in life.One of the hardest things I have ever learned is that it is hard to accept your mistakes, but it is even more difficult to tear someone down just because ego comes in the way. However, I ask this question to myself "why me?" The best answer is everything happens in life for a reason. This episode brought out the best in me and taught me how to resist and stay firm with my beliefs and not let others overpower me.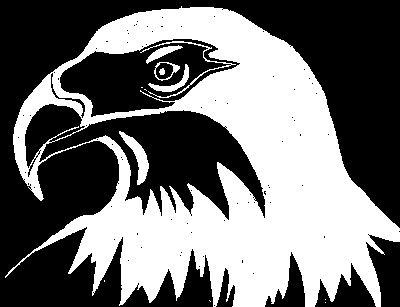 © Matt H., Gulfport, MS