Moments
MAG
September 26, 2017
There are times when we go through life in a daze, not even thinking about the world around us. Then we have moments. Moments that catch us by surprise. Moments we never saw coming. Those moments are the things that shape and change us for good. I began a journey of moments six months ago that (little did I know) would change me and my family forever.

My mom is the most patient woman alive. She is fearless, strong, loving, and fierce. She is my rock, my encourager, my supporter, and much more. The day that we found out her "cold" was not just a cold, we were devastated. I lost a part of my mom that day. A piece of her I don't think I will ever see again.

My mom had been struggling with the flu and had gone deaf in one ear, which concerned us. She went on multiple antibiotics, steroids, and general prescriptions. She went to three specialists in a month. No doctor had the answers we wanted or needed. No one could figure out what was wrong.
All the while, I watched my mom become more and more discouraged. I saw her slipping, becoming less like herself. It got to the point where she didn't get out of bed. She had given up fighting. She had lost hope. She fell into a very dark hole, and it was like no one could get her out. I watched my own mom slowly become a stranger I didn't recognize.
My mother and I have never had an easy relationship. We fight a lot and almost never agree on anything. Although we have had difficulties connecting, I have always depended on her, sought her approval, and loved her endlessly. Sometimes we would go days without talking, caught up in the chaos of life, but she never stopped being my mom.

During her sickness, I saw her captured by the darkness. Little did she know, I knew exactly what she was going through. I knew her thoughts. I knew her struggle. I knew the darkness well.

I have traveled that road of depression too, Mom.
I know the crippling fear of anxiety running through your veins, Mom.

I know you're tired, Mom.

I still see you falling, Mom.

You can get through this, Mom.

Part of having those moments in life is learning to accept them. I have accepted that my mom suffers from depression. I have also accepted that I do too. We are walking this journey together. We are learning and growing together. And I cannot wait for that moment when I can finally say that we conquered the struggles we faced. We will make it.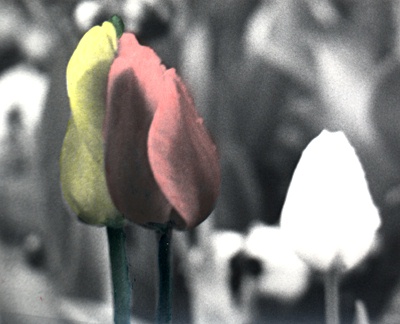 © Matt B., Highland Village, TX