The Tragedy That Brought Us Together
September 26, 2017
Tears, heartbreak and sadness. Three things you never want to see anyone you love go through. I watched it happen to my closest people and it was nothing I've ever experienced before. I had only seen this girl in one class. Maybe had a group conversation a couple of times. Yet when I got the news I was related to her everything changed. It made me value family way more that I used to. When Sabrina died it didn't just bring my family together it brought the community together

When the news that Sabrina and Kaleigh died in a car accident everyone was affected. I had never experienced anything like it before. As I looked at everyone's eyes and everyone's faces it's like nobody was there. There were no sudden emotions. No conversations. Just crying. My first thought was, someone that I knew had died. My first thought was this can't be true. The reality set in and I new that this was true. Everyone crying, everyone hugging and comforting one another was really nice. It brought everyone close. I had known Kaleigh for where I lived. For awhile we lived in the same neighborhood and hung out a couple of times. Even if we weren't that close of still was devastating to hear that someone you known and had a relationship with has died. Nothing can prepare you for that.

The thing that really hit me was when I came home that night from basketball. My dad sitting down seeing the look on his face I knew what he was going to say was important. He told me that I was related to Sabrina. My mind went blank. She was my cousin and I didn't even know. How could I not know? I had never talked to her, never got to know her. I knew nothing about her. Yet still I felt like I just lost something so close. Losing family is nothing anyone should wish upon anyone.

Going the the funeral was so different than I thought. There were so many people there. Family. People and friends I knew from school. I sat down with my family and waited for it to start. That day was the first time I saw many people in my family cry for the first time. The overwhelming amount of emotions i could see only from their eyes. It made me think I can't imagine the pain that kaleighs family must be feeling. Nothing can be worst than having to bury your child; I really felt for them. The whole community felt for them.

Thinking back the whole day was really just blur. Even to this day. A blur of faces I knew and faces I did know. Too many emotions and people talking about how they were too young and had so much life to live. Yet there are still a couple things I think about whenever the topic comes up.Why didn't I talk to her? Why didn't I try to get to know her? Why did it happen to her? Did she know me?

However these question I can never answer to myself. Some things are never to be answered. Still everything happens for a reason; this tragedy brought out the best in everyone. It taught me how to realize every minute counts. Live your life to the fullest and don't let anything get in the way for doing what you want and feeling how you want cause you never know what day would be your last.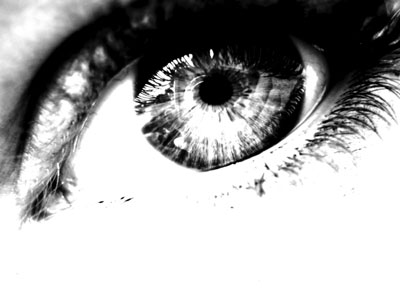 © Lauren S., Reading, Berkshire, UK