Charlottesville
MAG
August 19, 2017
I'm confused
because when I was a little girl,
I was told that what happened long ago
could not happen again.
We would not forget.
Memories could die, but what we learned could not.
I'm confused
because the pictures on the news
looked just like 1939 Berlin
but the date said 2017 Virginia,
and if we have learned so much from our past
why is it still in our present?
I'm confused
Because someone who claimed to be a leader
has never led.
He speaks poorly masked words of hate,
and those who disagree are considered the enemy
more than those with fire and weapons and souls that are
frosted over and cold.
I'm tired.
Because we are fighting a fight that is seventy years old.
Hate should not be a trend that re-emerges every decade
in a slightly new form,
and yet prejudice is treated like
a beloved T-shirt a father passes down to his child
or a bedtime story that a mother reads before she turns off the lights.
I'm tired
but not weary or weak.
The angry faces that spew venom
are ready for violence and domination.
Yet they do not know that hatred rarely ever wins.
Their torches will eventually go out,
and people everywhere, of every kind,
will continue to thrive.
If something of this time must be remembered
it is that foolishness and cowardice only act as pedestals
for the ones that are truly strong,
for the ones that are truly brave,
and for the ones that fight for all people, and not just themselves.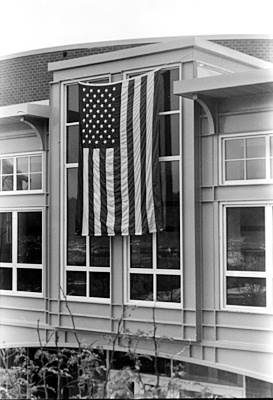 © Chuck K.,Marblehead, MA