A Family Blessing
May 11, 2017
Monday afternoon, as the night began to fall, the sky was navy and the street lights sparkled on the cars parked along the street curve like flash coming from a  camera. My grandmother arrived at my house ringing the doorbell, after coming back home from visiting family in the Lone Star State, Texas. I rushed to the door, along with my mother and sister behind me, with excitement and happiness to finally see her after three weeks. She stands at a stature of five feet tall, a loving heart and a sweet personality. I quickly opened the door and gave her a welcoming warm hug. I missed my grandmother and I know she missed me, as I am her favorite grandchild. While she only stayed for a split second, she did come to drop off some souvenirs she had brought back for me and my family.
Once she departed, me, my mother and sister opened the bag like kids on christmas day open gifts. As we opened the bag all three of us stood looking into the bag and trying to see what she had brought for us. We came to see there were three head bands in the colors of  red rose, starburst pink candy and caramel color. All three headbands were decorated with beautiful stones creating an ancient look. Along with the stunning head bands came an unfamiliar fruit which I had never seen before. Big as an inflated standard sized balloon, not perfectly round and colored like a pale orange with a hint of rose.
Later that night when my father came home I ran from my bedroom to the dining room. I ran with happiness and excitement to start yelling and bothering him like I usually do. He looks at me like his mind is going through the usual "oh great, you again" with a sarcastic voice, rolling his eyes away from me and then laughs and gives me a hug asking how my day was. After hugging me he said "I brought you something" I looked toward the kitchen counter and there sat a bag with two popsicles, one was milk and rice with cinnamon at the bottom and the other was green with the flavor of  lime. Along the side of the popsicles there was a chocolate ice cream, a fruit juice and my sisters favorite a mangoniada.
We sat in our six person, rectangular dining room table. From the viewpoint of the front end where nobody sat, to the left was my mother, hair between caramel  brown and blond, up in a ponytail, pale skin and mint green eyes. Beside her sat my father, tan brown skin, dark brown eyes and short black hair in a buzz cut style. My sister sat at the other end of the table with her legs scrunched up on the chair, and between me and my sister laid an empty seat.
Sitting on the table I was across from my mother eating my chocolate ice cream and as I ate it my father took a sip of his fruit juice. As I continued to eat my ice cream I kept feeling something crunchy but I didn't know what it was. As I kept feeling it more and more I made a comment about it. My father said "I just got you plain chocolate, at least I ordered chocolate ice cream". I started to feel my throat tingly and a small scratch and as I felt it I had made a comment about it. Not thinking much and my father looked at the ice cream and spoke loudly " stop eating it!, when I ordered it I said I Wanted chocolate ice cream and it looks like they gave me chocolate ice cream with nuts". It created a moment of laughter within us because of my minor nut allergy and we always make fun at each other for the most random things that happen.
As we laughed I said "I think you just want my chocolate ice cream and didn't want to say anything about it" We all laughed as my father denied it and I said "sure you didn't" elongating my voice on the words dragging them longer than they really were with a sarcastic voice.
My sister then tried telling a story of her day at school but kept getting interrupted by me and my mom asking and making comments not related to her story many times knowing it would bother her.  My sister than said "you're not even paying attention to me" in a disturbed voice.
While we all tried to stay quiet through out my sister's story being unsuccessful; the unfamiliar fruit my grandma had dropped off earlier sat at the end of the table across from my sister where nobody sat. when my father asked my mom " pass me that" pointing at the unfamiliar fruit and my mom passed it to him quietly he held it in his hands resting on the granite table top of our family dinner table.
My father  said " what is this?"
I replied laughing with thought  " Uhhhh lets call it a Toronja, it kinda looks like a toronja.
"alright the toronja"
My father said "okay whoever has the toronja can be the only one to talk" as a symbol to having the right to speak and placed it infront of my sister and said " you have the toronja, continue with your story"
I laughed thinking how funny it was to me of what my father had just told my sister and that  she continued with her story like nothing happened. I had thought apparently i'm the only one who understood that when he said you have the toronja it was in the same meaning as when someone says you have the word to talk in the way of getting permission and everyone listens carefully.I bursted into laughter and my family just looked at me like I was insane but didn't say anything.
As my sister continued we all stayed quiet until my mom interrupted with a random question to my father. I stretched my arm across to where my sister was sitting, placed my hand on the toronja as part of my body was across the table and I spoke loudly with a giggling voice " mom do you have the toronja?"
My mom gave me a hard stare with her green eyes and the yellow rim around the pupil. My sister and father laughed as I tried to not laugh but bursted into non stop laughter with tears coming out of my eyes like if I was crying.
I always knew how much my family meant to me and my love for them. Not to that moment when I sat alone in my room after thinking off all the funny moments and great memories we had created in that short period of time, would always stay with me as proof  of the great relationship within my family where we can all just mess around and make fun of each other and everything is okay. I took a deep breath and I knew my family was my everything and moments like that, I will treasure in my heart as a blessing for belonging in the family I have and wish I could freeze time to stay in that moment.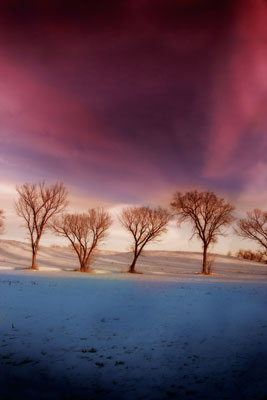 © Elizabeth H., San Bernardino, CA