Failure: The Mother of Success
May 10, 2017
There is a famous Chinese saying, "failure is the mother of success". I have experienced failure many times, but after each failure, I always strove to come back stronger than ever. It was during a problematic sixth grade that I experienced not one, but many failures in a row. At first, they overwhelming me, but eventually, I used the experience from these failures to help me improve and succeed today.

During third grade, to cure a sickness of mine, I had needed to stay in China for three long years. However, during this time, I had not read, written, or spoke any English, leaving me with zero English interaction. Not only so, the school had poor conditions and I was bullied quite often. After I came back, I had trouble communicating with my teachers and other students. I also shied away from social interaction due to my bad experience in China. Naturally, with poor English skills meant failure in other classes than English. I could not understand any of the material or any of the subjects-- be it science, history, or math--they all had my head spinning in confusion.

But I sought help from others. I managed to obtain my mother's assistance, my English teacher's lessons to improve my vocabulary skills, as well as the ESOL class that I went to. The challenge of relearning English was difficult at first because I had only retained the basics of the language; I had missed half of elementary school which I had to catch up on. I was frustrated at my slow progress, but this frustration helped fuel a determination, and gradually I gained back my English skills. Even throughout middle school and a little of high school, I still learned more of what I missed from English, even taking classes outside of school in order to prepare for difficult exams such as the SAT.

When I had first returned to America, I could not understand anybody around me. It was as if I had never learned English at all. But through my drive to learn in combination with my initiative in seeking help, I obtained higher levels of diction and fluency in all reading, speaking, and writing. In rare times, I still fail at a difficult subject or test in school, but whenever I do, I recall this time of trouble to motivate myself and keep trying different methods until I succeed.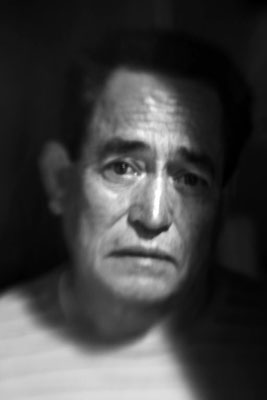 © Adam P., Goleta, CA