I Solemnly Swear I'm Up To No Good
May 6, 2017
We must all face the choice between what is right and what is easy~ Albus Dumbledore.
I held the two white envelopes in each hand. I had three options: I could stay in my school which goes to eighth grade knowing I'd always be top of the class, I could go to Channel View, which would be just a little challenge, but I knew I'd get past it; or I could go to this unknown school, this school that I got accepted into…for writing, for something I've loved to do since first grade. I know it'd be a real challenge. A real challenge that I was willing to take.
Happiness can be found, even in the darkest of times, if only one remembers to turn on the light~ Albus Dumbledore
"Hi, I'm Asha," the girl in front of me in line said. Her hair was in a ponytail and it flowed long black hair. She looked at me with warm hazel eyes. I couldn't help but notice her one thousand bracelets that jingled with every move of her hand.
I stared at her, then her hand. That's a bold and weird move. Who talks to random people on the first day of school? Maybe I'm just antisocial. Oh, her hand, should I shake it? Well she knows I heard her, I'm just staring at her hand, wow her nail polish is nice. SHAKE HER HAND.
I took her hand. "Um hi, I'm, uh, Abigail," I said nervously.
She laughed. "Are you sure about that?"
Classic, she's probably gonna run and tell all her friends about how much of an idiot I am.
"Hey, can I call you Abby?" she asked.
I shrugged my shoulders. "Yeah sure."

After all this time?
"Always."~ Severus Snape
Always.
I'll always remember meeting the best Slytherin I've ever known (besides Snape), Georgia, who I cherish dearly. I'll always remember our outrageous late night theories, our hours of mushy stuff and "exploding" during math whenever a small Harry Potter reference came up. I'll always remember how you got me into Hamilton. But most of all I'll always remember our promise to keep in contact to buy our apartment in France.
Always.
I'll always remember how I got to know an amazing group of people who I've grown to truly love. I'll always remember the people that were always there for me: Nasida, Asha, Dorothy, Terence, Greg, and Konstantin. I'll always remember how we'd mock how Dorothy swears she's not rich as she plays with her Apple Watch. I'll remember how we'd tease Greg about ordering a girly drink at my party. I'll remember our awful, terrible jokes that bring a smile to my face even as I write this. I'll always how we'd tease Terence for no reason. Or add Konstantin to the group chat just to mess with him. I'll remember how we'd race to text "Good Morning" at 12:00 am and when we'd stop being so mean to each other and just express our love for each other, because we never express it.
Always.
I'll always remember creative writing class, the class I looked forward to every day. I'd look forward to the Trump jokes and bullying Marc, or trying to get Eric out of his quiet shell, or teasing Jillian about literally everything.
Always.
I'll always remember Mr. Hamill laughing at us as we compared his outfits to lumberjacks outfits. I'll remember how he'd always threaten to move me, Georgia, or Terence because we were so disruptive.
Always.
I'll always remember science class, it was my favorite class. Between killing peps, Mr. Batus throwing "+1's" at us, the squirrel stories, and the secret society.
Always.
I'll always remember the death stares I'd get from Richard and how we hated each other until I accidentally accused him of stealing my pink duct tape (he got in a lot of trouble, Mr. Hamill searched his bag and everything), and then after that we became friends.
Always.
I'll always remember belting out soul filled Disney trios with Melissa and Emily. I'll always remember Ryan's private concerts and the fan fictions I'd write with Katie.
Always.
I'll always remember the moments that turn into memories. After these three years, I can say for sure that I'll miss this place. Now it's time to close this chapter and start anew.

Mischief Managed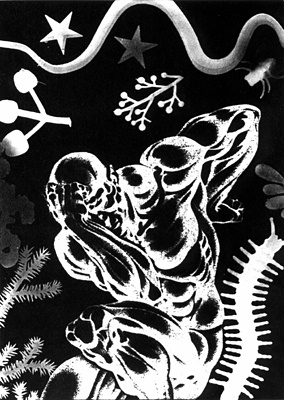 © Jessica S., Aberdeen, SD